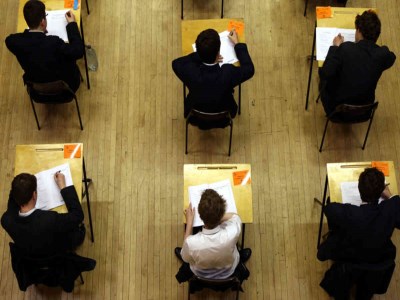 NSW schools will be allocated an additional $219m from next year as pressure mounts on the Federal Government to back the full six years of the Gonski funding model.
The money will allow more than 2,000 schools across the state to afford new resources such as extra teachers or speech pathology services for students in need.
Announcing the new funding, NSW Premier, Mike Baird, said Gonski funding was beginning to show a difference in student learning outcomes.
"If the results are improved educational outcomes for our kids, which we're already starting to see, then my strong urge to the Commonwealth government is: you need to find the money," Baird said in a statement.
"You have to invest in our kids if the results are coming."
Speaking at Hurstville South Public School, located in southwest Sydney, NSW Education Minister,
Adrian Piccoli
, said that while Gonski was having an impact in schools, it would take time to measure its results on a state-wide level.
"There simply hasn't been the opportunity to actually assess whether this additional funding, targeted in the way we have through loadings and needs-based, has actually had an impact yet," he said.
"We're starting to see it at individual schools like this, and we're seeing it in more and more schools, and I have no doubt that within a relatively short time we're going to see it right across the system."
Piccoli added that while he recognised the Federal Government's budget constraints, the opportunity existed for it to have a positive impact on disadvantaged children.
"Surely investing in the human capital that
Malcolm Turnbull
talks about means investing in children, and investing in kids who turn up at school, particularly, who've got those challenges outside the classroom," he said.