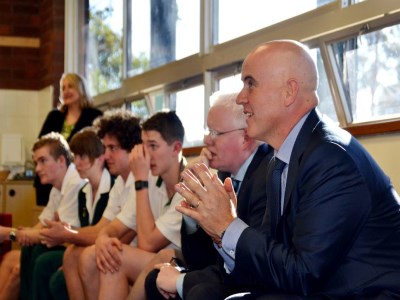 NSW schools will receive a $1bn infrastructure boost to alleviate the pressure of burgeoning enrolments and overcrowded classrooms, NSW Premier, Mike Baird, said today.
The plan will see 40 new classrooms built to accommodate 900 extra students in three Sydney schools – Auburn North Public School, Lidcombe Public School and Strathfield's Marie Bashir Public School.
"Auburn, Lidcombe and Strathfield are growing rapidly and student enrolments continue to rise," Baird said in a statement yesterday.
"We are making a massive investment in local schools to provide the educational infrastructure to support families living in Western Sydney. These three new projects bring the total announced expenditure this financial year to almost $80 million for Western Sydney."
In April, NSW Opposition Leader, Luke Foley, warned that more than 2,000 under-maintenanced public schools were becoming a safety risk to teachers and students.
"I fear if this maintenance backlog isn't tackled as a government priority in this year's budget, we'll be getting to a stage where there will be dangers for teachers and students," Foley told reporters in Sydney.
However, the NSW Government – which, in the June Budget, announced new classrooms for Rosehill, Oran Park and a new North Kellyville school – said it would continue to invest in Sydney's fastest growing suburbs.
"As Western and South Western Sydney continue to grow, so too will our investment in new schools and classrooms. Watch this space – there will be more announcements for Western Sydney parents and families over the coming years," he said.
Education Minister,
Adrian Piccoli
, said the "School Infrastructure Strategy" was designed to identify high growth areas across NSW and ensure capacity meets enrolment demand.
"The West Central Sydney district –which includes Auburn North, Lidcombe and Strathfield – will receive over $130m in additional funding and provide more than 160 new classrooms," Piccoli said.
"The projects will include associated student and staff facilities to complement the new classrooms."