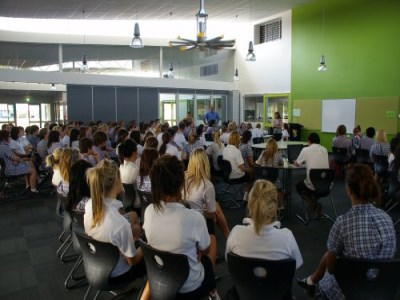 VIC Education Minister, James Merlino, has announced that new laws will be handed down to ensure that all students in the state are assessed equally for Government funding.
The new
Education Training and Reform Amendment (Funding for Non-Government Schools) Bill
passed by Parliament was designed to ensure "funding certainty" for non-government schools.
"This legislation will ensure that funding for non-government schools will be allocated on the basis of student need so that our most disadvantaged families receive enough support," Merlino said.
"It will provide transparency to the entire education sector and ensure growth in government school funding flows through to non-government schools."
Merlino said the funding would be targeted mostly towards the state's disadvantaged students who "needed it most".
"This means that funding for non-government schools will go to the students that need it the most, so that disadvantaged families can get enough support."
Meanwhile in NSW, the Secondary Principals' Council (SPC) president,
Lila Mularczyk
, issued a call-to-action for the Government to ensure equal funding for public schools.
"Currently NSW provides 56% of Government capital funding to the non-government sector," Lila Mularczyk, SPC president, said, pointing out a disparity in capital works funding," Mularczyk said.
"Capital works funding for non-government schools sits at more than $97m in combined State and Commonwealth Government funding each year.
"On a per capita basis, this is $243 per student. When private income is included, the non-government sector currently spends $618 per student, higher than the $524 per student spent in the government sector,"
The SPC president called upon both sides of Parliament to maintain a "strong and well-resourced" public school system in the lead up to the NSW state election.