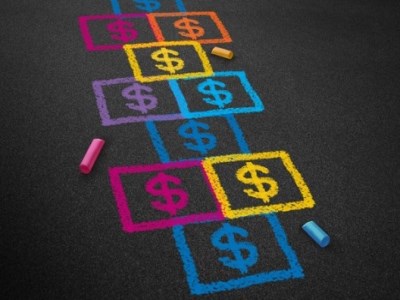 The issue of rising school fees has prompted a new partnership between a credit union and education group which aims to help families save for their child's schooling.
New research, commissioned by Gateway Credit Union, has revealed that 28% of Australians find it difficult to cover school fees, leading to financial stress and anxiety.
Twenty-four percent of families said they were worried when it came to affording secondary education for their child. However, 53.8% of all respondents did not have a savings plan for their children's education.
Recognising this, Gateway Credit Union has announced an exclusive partnership with Australian Scholarships Group (ASG), to offer its Pathway Education Fund holders the opportunity to receive extra contributions into their fund account.
Gateway CEO, Paul Thomas, said education "is one of the best investments a parent can make for their children".
"With the ever increasing cost of living and low growth of wages, parents are struggling to cope with the fast-rising costs of education, especially when you factor in not just the fees but all the associated expenses," he said in a statement.
"That's why we're so proud to be able to offer a unique product that helps us invest in our Members' futures, while also encouraging Members to set good savings habits."
Thomas said that as a customer-owned organisation, supporting members' financial wellbeing – beyond the scope of home loans – was "paramount".
"We look at the bigger picture for our Members, which is why our partnership with ASG is about offering an innovative solution that helps ease some of the burden," he said.
Key findings from the research:
28.8% of respondents stated they find it difficult to cover school fees and it causes a lot of stress.
31% of respondents said they need to scrimp and save in order to cover school fees.
27% of respondents said they use a credit card to pay for school fees.
53.8% of respondents do not have a savings plan for their child's education, and only 13.7% said they were thinking of starting one.
Tertiary education fees were of most concern (28.5%), followed by secondary education (24.9%), pre-school/early childhood care (3.7%) and primary education (2.1%).
ASG CEO John Velegrinis said the partnership was a great opportunity to help families plan for the costs of education which they have identified as a major life event.
"The 2017 ASG Planning for Education Index also reveals that regardless of whether you plan on sending your child to a private, systemic or public school, the cost of education is significant," he said.
"Across metropolitan Australia, the estimated cost of a private school education including fees for a child born in 2017 has jumped 64% in the last decade, outstripping the rise in inflation by two-and-a-half times."
Velegrinis said the partnership with Gateway offered "a helping hand" to families who want to bolster their children's future.
"The benefit from additional contributions will support members in achieving their savings goals sooner," he said.