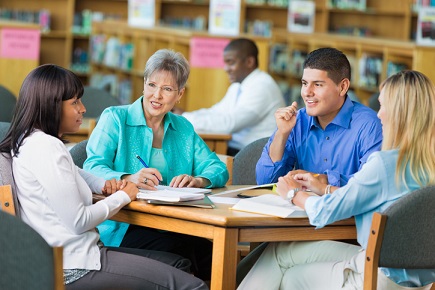 A new initiative has launched to equip and empower students with the skills and mindset they need to navigate the future workplace.
The initiative follows the announcement of a partnership, between the Foundation for Young Australians (FYA) and JP Morgan, to create Higher Pathways – a free, in-school program aimed at supporting students' transition from education to work.
Drawing on insights from FYA's New Work Order research series, the program will upskill school leavers in Southwest Sydney, Western Sydney and the Central Coast of NSW with work ready and career management skills, as well as offering tailored support to apply for Higher Apprenticeship positions in 2019.
FYA CEO, Jan Owen, said that by creating and improving pathways for young people to develop work ready skills and career management capabilities, the partnership will support their ability to fully thrive in the future.
"In a future where young people are expected to have 17 jobs in 5 industries, we need a portfolio of skills including work ready enterprise skills including communication, critical thinking and problem solving, as well as career management capabilities," Owen said.
"Our one-size-fits all approach to education, with a focus on students 'acing the test', is not what is required to prepare young people to navigate a rapidly changing world."
Paul Uren, CEO of JP Morgan, Australia and New Zealand, highlighted the importance of helping young people transition from school into the workforce.
"This transition is extremely important, not only for their personal growth and ultimate ability to support themselves, but also as they become contributors to society, their family and broader community," Uren said.
"We also recognise that addressing the need to grow Australia's workforce and talent pool in STEM professions is critical to filling the jobs of the future."
With the aim of bridging the gap for underserved young people who experience systemic barriers to higher education and pathways to professional education, the program has a particular focus on having female-identifying students participate to increase career opportunities in STEM and professional fields.
The students involved will participate in immersive, face-to-face educational workshops to build 'work ready' skills as well as receiving mentoring and career coaching.