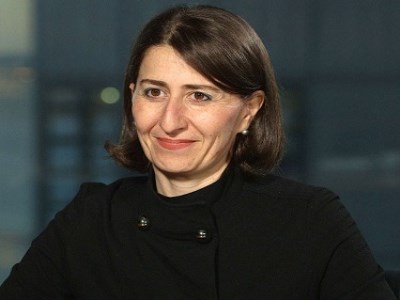 On her first day in office, the NSW Premier delivered a shot across the bow to the Federal Government on school funding.
Gladys Berejiklian – who was yesterday elected unopposed as the state's new Liberal leader – told the Federal Government that she was "personally committed that NSW gets every single cent" allocated as part of the Gonski deal.
The new Premier's comments follow negotiations between Federal Education Minister,
Simon Birmingham
, and state and territory leaders to reach a new school funding agreement.
In September, Birmingham described current school funding arrangements as a "corruption" of the Gonski report recommendations.
"Labor's claims about the deals done by the previous education minister are a smokescreen for their inability to explain why they 'corrupted'
David Gonski
's report and created 27 different funding deals that treat both schools with identical circumstances in different ways," he said in a statement.
However, Berejiklian told
The Australian
yesterday that her government will make sure the Federal Government "sticks to all of its commitments" in relation to Gonski funding.
"It's not just about the money, it's about making sure the money that is available goes to where it is needed most," she said.
"Quality public education is fundamental to giving everyone in this state equality of opportunity, which I believe is fundamental to a fair go. That's why I will be the strongest advocate for the Gonski reforms."
Meanwhile, it is anticipated that NSW Education Minister,
Adrian Piccoli
, will continue to push the Commonwealth to fully fund the six-year Gonski agreement he struck with the previous Labor Federal Government.
The NSW Premier's office has been contacted for comment.
Related stories
New Gonski money flows into schools
Gonski battle looms as ministers meet