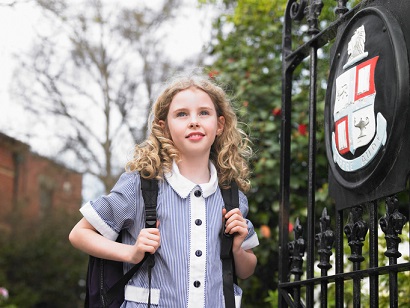 This year, more than 120,000 students are expected to enrol in Queensland independent schools, some of which are opening their doors for the first time.
The new and expanded schools will bring the total number of independent schools in Queensland to 208, and operate across more than 230 sites
Among the new independent schools opening their doors for the first time is Maleny Independent School, located in the Sunshine Coast hinterland, which will offer Years 7 and 8 this year.
Three new schools dedicated to breaking down barriers and re-engaging young people in education are also scheduled to open in Brisbane's south and Emerald in 2018.
In Term 2, Josiah College – a specialist school for children with Autism Spectrum Disorder – is scheduled to open on the Gold Coast with about 16 primary-age students.
Two existing independent schools in the Mackay and Townsville regions will also expand their education provision into high school.
Independent Schools Queensland
(ISQ) executive director,
David Robertson
, said parent demand for tailored education services for children with specific needs was fuelling growth of smaller specialist schools in the independent sector.
"Some parents go to extraordinary lengths to seek out schools or support the establishment of new independent schools they believe will best meet the education and social needs of their children," Robertson said.
Robertson said the fastest growing school type in the independent sector was Special Assistance Schools.
"Special Assistance Schools support young people, many of whom have experienced deep trauma or disadvantage during their lives, to re-engage in learning and complete their education," he said.
"These schools have expanded at a rapid rate in the independent sector, with students and local communities embracing their supportive and integrated approach to student welfare and learning."
The scheduled opening of three new independent Special Assistance Schools in Emerald and Brisbane's southern suburbs in 2018 will bring the number of school sites offering this education service in the independent sector to 24.
Queensland Independent Schools Parents Network executive officer, Sue Kloeden, encouraged Queensland parents to discover and learn more about their local independent schools.
"There's a broad range of education options available in the independent schooling sector. Parents can choose from faith-based schools, to ones grounded in a particular educational philosophy," Kloeden said.
"There are also specialist schools with expert staff in VET and reconnecting disengaged students, as well as schools with tailored education programs for children with autism or language disorders."
New independent schools due to open in 2018
Maleny Independent School, Maleny (Sunshine Coast Hinterland)
Redwood College, Burpengary (North of Brisbane)
Josiah College, Carrara (Gold Coast)
YMCA Vocational School, Acacia Ridge (Southern Brisbane)
The Spot Academy, Parkinson (Southern Brisbane)
Ontrack, Emerald
Related stories:
New 'world leading' school set to open
Govt opens new 'state of the art' school