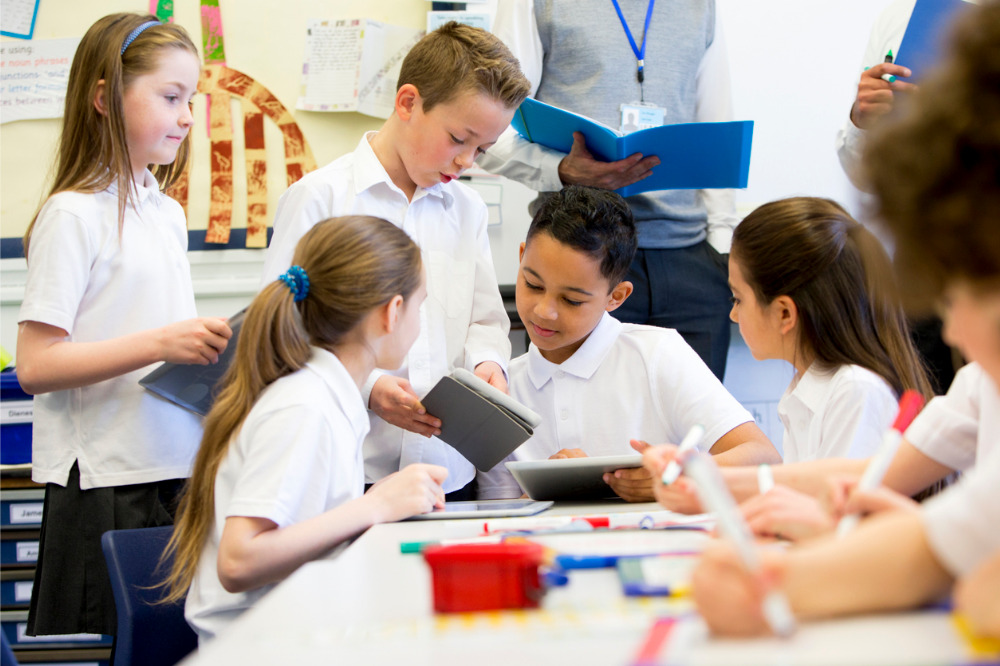 In October, a nationwide study found that Australian kids transitioning from primary school to high school are underprepared for the move, with 46% of those surveyed experiencing stress, anxiety and fear about the leap and girls more likely to experience fear, sadness and concern than boys.
The report, conducted by Life Ed Australia (the team behind Healthy Harold), also revealed that students who had difficult secondary school transitions were more likely to have poorer academic and social wellbeing outcomes, including more dropouts. Conversely, a positive experience when starting secondary school correlated with better academic outcomes, higher extracurricular participation and fewer behavioural, emotional, peer and classroom problems.
To help ease this important transition to high school, Life Ed Australia have announced a new program called Guide to Thrive, an Australian first production of resources for teachers, students, parents and caregivers, that utilises student voice to directly inform its development.
Guide to Thrive, accessible to teachers, parents and carers via the Life Ed website, includes tips on how to make new friends; understanding and managing changing school workloads; communication and social skills; bullies, bystanders and upstanders; and tailoring support for students with special needs.
The resources recommend earlier introduction of transition support in Year 6, as well as support past the traditional Year 7 orientation stage. They focus on managing the unknown as well as building responsibility and agency, using tech and peer-led learning systems that emerged as popular with the students surveyed.
Life Ed Australia CEO Russell D'Costa said teachers and parents play a vital role in helping students make a successful leap, setting them up to thrive academically and socially.
"Like turning on a light for someone who's afraid of the dark, parents and teachers can empower students by simply addressing the elephant, or giraffe, in the room," D'Costa said.
"By setting aside time early in the later primary school years to find out what kids know, don't know, and think they know about secondary school, we can address any misconceptions, concerns and expectations head-on."
D'Costa said the COVID-19 pandemic has further added to the uncertainty children face when navigating changing school environments.
"After spending so much time isolated from their usual development activities, teachers tell us students are experiencing increased anxiety and loss of social skills," he said.
"Parents are also feeling anxious for the wellbeing of their children and are asking for support to help them through this challenging time."
The Federal Government recently invested $6m in funding over the next four years to Life Ed, in addition to $4.4m in funding which ran between 2019-22.
"We are thrilled to receive the federal government's continued support, allowing Life Ed to deliver important programs that empower children and young people to make safer and healthier choices so they can live happier lives," D'Costa said.