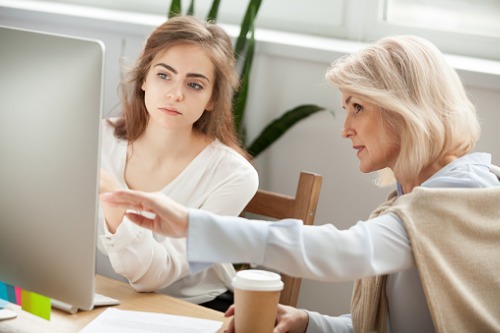 Recent research shows most Australian primary school teachers do not have an educational background in a STEAM discipline – a sobering thought given that the majority of available jobs will require skills in the Science, Technology, Engineering, the Arts and Maths.
According to Australian Council for Educational Research (ACER), only 16% of Year 4 students are taught science by a teacher who specialised or majored in science, and only 20% had a teacher who specialised in mathematics.
Further to this, the State of Our Schools 2016 Report revealed that 51% of the principals have maths and science classes taught by teachers who are not fully qualified in those specialist areas.
Inspiring more kids to explore our universe from the depths of the oceans to far reaches of space has motivated Swinburne University astrophysicist Associate Professor Alan Duffy to join marine biologist and whale snot researcher Dr Vanessa Pirotta in fronting a unique STEAM Grants Program designed to support Australia's schools.
The OfficeMax and Winc STEAM Grant-Bot Program will see a smart algorithm called Grant give away funds to teachers wanting more STEAM resources (or STEM as it is known in NSW) for the classroom.
"Raising awareness to STEAM education in the classroom through the OfficeMax/Winc Grants Program is a great way to get educators around Australia talking about STEAM inside and outside school," Dr Pirotta told The Educator.
"The Grants program will encourage school teachers to think outside the box and become creative when implementing STEAM education within the classroom."
Dr Pirotta said the program will also assist teachers with additional classroom resources to allow students to critical think and engage with subjects such as science, technology, engineering, arts and maths.
"Investment in STEAM education within Australian schools will continue to build awareness of these subjects within future generations," she said.
Dr Pirotta said that as a marine biologist and a woman in science, she is required to hold a number of transferable skills, such as project management, working independently and within a team, being out in the field, driving boats, writing scientific papers and communicating science.
"Marine science enables me to ask questions and think about the bigger picture surrounding the conservation needs of marine wildlife," she said.
"My work is incredibly appealing to young people as marine biology is often career based on passion. My work is also an opportunity for young girls to see women in my position and to encourage them to follow their passion."
Associate professor, Allan Duffy, said that in proving both financial support, as well as lesson plan material by Cool Australia, the OfficeMax and Winc STEAM Grant-Bot Program uniquely supports the teacher in creating a powerful learning experience for their students.
"The grants allow teachers to purchase incredibly engaging STEAM experiments to explore in class. I would love to use some of these experiments myself," he told The Educator.
"OfficeMax and Winc STEAM Grant-Bot Program is one of the first Australian competitions to be assessed by a smart algorithm with Grant-Bot. These sorts of artificial intelligence will only become more powerful and common in our students' futures so it's great to see the teachers gain experience of this now."
Associate professor Duffy said that Swinburne has a proud history of delivering innovative hands-on learning experience such as at KIOSC, the university's partnership with local secondary schools.
"We also have a National first in SHINE which sees secondary students design and build experiments for the international space station," he said.
He added that bringing the latest scientific discoveries into the classroom is also critical.
"This is why as Lead Scientist of the Royal Institution of Australia, I am proud of our education portal that gives teachers the lesson plans to teach in class when the discovery makes the news," he said.
"All of these efforts are aligned with the principle that makes the OfficeMax and Winc STEAM Grant-Bot Program so exciting - providing students with engaging experiments in class that showcase just how fun a career in STEAM can be. The competition itself is wonderfully easy for teachers to enter, submitting to Grant-Bot no more than 250 words explaining why you and your school deserves this STEAM grant."