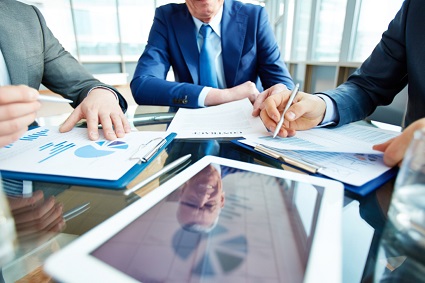 The NAPLAN tests have been the subject of controversy since they were first introduced in 2008, and particularly since the availability of school results on the MySchool website from 2010.
Recently, the NSW Education Minister, Scott Stokes, called for the test to be scrapped altogether, saying it was a "vehicle for edu-businesses to extort money out of desperate students and their families".
However, a new report by the Centre for Independent Studies (CIS) argues that NAPLAN should be retained because it has three major benefits: it is a tool to improve teaching and learning, it is transparent, and it holds governments and schools accountable.
CIS education policy analyst, Blaise Joseph, said the suggested alternative to NAPLAN of having a sample test would be "inadequate".
"A sample test would not have the same major benefits of NAPLAN, could not be used as a tool to help individual students, and would not promote school transparency and accountability," Joseph said.
"Moving NAPLAN tests online will have significant benefits, including providing more timely results to schools to facilitate earlier intervention and allowing for computer-adjusted testing that is tailored to individual student ability."
In the financial year 2015-16, $55.7bn of taxpayer money was spent in recurrent funding for schools, of which $42.4bn was spent on the government school system.
Joseph says NAPLAN is "an important measure of the return on this investment", and provides valuable information for schools, teachers, parents, and students.
As talk of making fundamental changes to NAPLAN swirl, Joseph said a review could add value if it addressed the following five questions:
How can NAPLAN data be used more effectively as a tool to improve student outcomes on an individual, class, school, state, and national level? How can student gain data be combined with student achievement data to give a better measure of student performance over time?
What is preventing schools and systems from responding more effectively to low or static NAPLAN results to create improvement?
How can the purpose and benefits of NAPLAN be better communicated to stakeholders?
Can NAPLAN be administered better so as to minimize any stress or inconvenience for teachers, parents, and students?
Is NAPLAN testing currently too broad or too narrow? If so, how can NAPLAN questions be improved in future?
"An independent review chaired by an expert panel with terms of reference like these could be beneficial for Australia's school system, and ensure NAPLAN continues to improve as an educational tool that also provides transparency and accountability," Joseph said.
"However, a review with terms of reference questioning the existence of NAPLAN is not justified by the evidence to date."
Related stories:
Experts urge caution as NAPLAN looms
Minister calls for NAPLAN to be scrapped