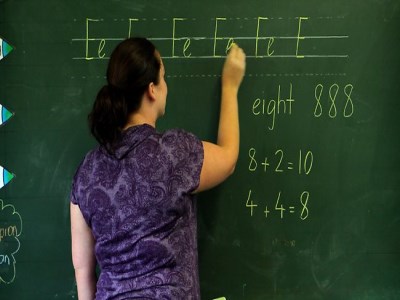 A report based on the largest ever survey of teachers in Queensland has outlined new strategies to attract more men to the teaching profession and increase the number of Indigenous teachers.
The report – titled: 'Why Choose Teaching?' – was commissioned by the Queensland College of Teachers (QCT) and produced by the Learning Sciences Institute Australia (LSIA).
Apart from suggesting ways to boost teacher numbers, the report also recommends identifying aspiring teachers while they are still at high school and fostering their ambition.
The report found that male teachers rated subject specialisation and leadership opportunities higher than their female counterparts did as to why they chose to join the profession.
In another key finding, Indigenous teachers were found to place more value on making a social contribution and on enhancing social equity through teaching than did other survey respondents.
Interestingly, teachers and parents – not guidance or career counsellors – were the most likely to influence students on the career choice.
The report said that intrinsic career value, teaching ability and shaping the future of children and adolescents were the top three motivators behind choosing the profession
QCT director, John Ryan, said the report will assist employers to attract the best possible teachers.
"Teaching is important for the nation's future social and economic development, so it's critical to understand what attracts people to the profession," Ryan said in a statement.
LSIA director, professor Claire Wyatt-Smith, said the report is the first large-scale study to provide quantitative and qualitative data on the factors that influenced practising teachers to take up teaching as a career of choice.
"It provides some answers to vexed questions about how to target recruitment more effectively," Professor Wyatt-Smith said.
"This is undoubtedly important at a time when student numbers are expected to rise and a teacher shortage is anticipated."