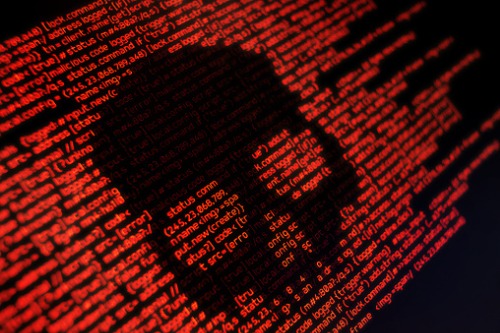 The crucial issue of cybersecurity was recently put in the spotlight when the NSW Department of Education was hit by a cyberattack.
The incident occurred just hours after it was announced that the state's schools should prepare for remote learning in the wake of the extended COVID-19 lockdowns.
Reports show that education suffered more ransomware attacks than any other sector in 2020, signalling that more needs to be done to protect schools from this threat.
The newly released Sophos State of Ransomware in Education 2021 report, which looked at the extent and impact of ransomware attacks on educational institutions worldwide during 2020, confirms the particular vulnerability of educational institutions to relentless cyberthreats.
Education, together with retail, faced the highest level of ransomware attacks during 2020, with 44% of organisations hit (compared to 37% across all industry sectors)
For educational institutions, the financial impact of a ransomware attack in 2020 was crippling. The total bill for rectifying a ransomware attack in the education sector, considering downtime, people time, device cost, network cost, lost opportunity, ransom paid, and more, was, on average, $3.64m – the highest across all sectors surveyed, and 48% above the global average.
Over half (58%) of the education organisations hit by ransomware said the attackers had succeeded in encrypting their data, and over a third (35%) of those with encrypted data gave in to the attackers' demands and paid the ransom.
Only the energy, oil/gas and utilities (43%), and local government (42%) sectors were more likely to pay. The average ransom payment was $150,080 (lower than the global average of $227,459).
However, those who paid recovered on average only around two-thirds (68%) of their data, leaving almost a third inaccessible; and just 11% got all their encrypted data back.
Of those institutions that were not hit with ransomware last year (55% of respondents), the majority (61%) expect to be targeted in the future. The main reasons given for this are that cyberattacks are now so sophisticated (46%) and prevalent (42%) that they are almost impossible to stop.
'Hackers always look for an easy target'
Hayley Turner, Director of Industrial Security, APAC at Darktrace, said the education sector, much like healthcare, suffers a shortage in cyber skills and has one of the highest click rates for malicious emails of any industry.
"Hackers always look for an easy target," Turner told The Educator.
"As well as restoring online systems, the focus must now equally be on bolstering our defences, and stopping attackers from striking again while the iron is hot."
Fortunately, says Turner, there are many organisations across the Australian education sector who are effectively building the resilience to combat these attacks.
"These include Girton Grammar School and the International Baccalaureate, who are embracing autonomous AI systems which not only spot threats like ransomware as they are emerging, but instantly thwart them – even when humans aren't around."