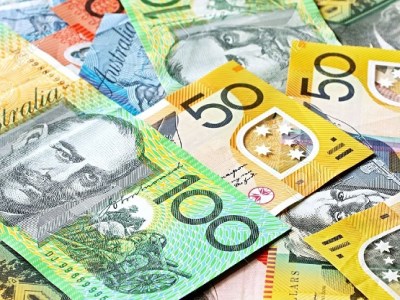 New school funding figures have revealed glaring inconsistencies across the nation under the Gonski model.
The analysis of last year's Federal funding data for the nation's 6,602 primary and secondary public schools by
The Australian
shows on ­average, public schools receive $828,656 – about 16.1% of the Schooling Resource Standard (SRS).
Schools in the Northern Territory, which has a high level of disadvantage, receive $914,114 in Federal funding on average and 20.2% of the SRS.
The average ACT school gets $922,749 and 17.4% of the SRS, while South Australian schools receive on average $749,078 in federal funding and 15.7% of the SRS.
However, West Australian schools only received an ­average of $694,135 – about $134,000 less than the national average and just 14% of the SRS.
NSW schools receive $783,048 and 16.3% of the SRS. Victorian schools get an average $854,618 and 16.4% of the SRS, and in Queensland schools receive $977,124 and 16.3% of the SRS.
Federal Education Minister,
Simon Birmingham
, is due to meet state counterparts next month to negotiate a new funding agreement which will replace the 27 different agreements already in place.
However, he faces tough opposition from NSW and Victoria – which have accused the Federal Government of short-changing their schools by abandoning the Gonski model.
West Australian Education Minister,
Peter Collier
, told
The Australian
that his state was being penalised.
He added that he could fix the inequity tomorrow by saying to the West Australian Treasury: "Let's cut our funding by 20% and the Feds can fix the hole".
"Of course, I'm not going to do that. It would highly irresponsible," he said. "I'd love anyone … to prosecute the argument that says we should receive less because we fund our schools more, that just defies logic," he said.
"Why on earth should a ­student in Western Australia be any less significant than a student from any other jurisdiction in the nation? They shouldn't."
In a statement yesterday,
Save Our Schools
' national convenor,
Trevor Cobbold
, said that special deals have corrupted private school funding and provide more than $3 billion a year in over-funding.
Cobbold said that if Federal Minister for Education, Simon Birmingham "wants to fix the corruption at the heart of the current funding model, he should start on the various special deals that provide billions of dollars in funding to private schools that they would not be entitled to under a truly needs-based funding model".
"Much of this over-funding goes to schools that serve the wealthiest families in Australia. It would be much more effectively used to support disadvantaged schools in both the public and private sectors," he said.
"Private school funding should be based on need. All forms of over-funding of private schools should be terminated. Over-funding of well-off private schools is a complete waste of taxpayer funds."