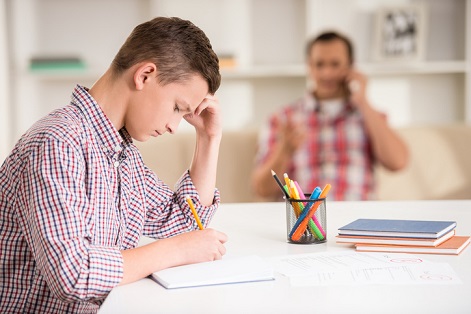 Australian parents are not spending enough time helping their students academically, new data shows.
The global survey of more than 27,000 parents across 29 countries, commissioned by the Varkey Foundation, found that on average, Australian parents spend just 4.4 hours per engaging with their child's learning.
This is compared to the global average of 6.7 hours, and 7.9 hours in Singapore, which is a leader on the Program for International Student Assessment (PISA) table.
According to the survey, 27% of the 1,000 Australian parents surveyed said they spend no time helping their children academically, while 23% said they spend between two and four hours a week.
Just 18% said they spend between four and seven hours, and 13% said they spend more than seven hours a week.
Indian parents are the most likely to engage with their child's education at 95% and they also reported spending longer helping their children with schoolwork, with 62% spending seven or more hours a week.
Research shows that parents and the home environment play a critical role in a children's development – a message championed by children's charity, The Smith Family.
"Parental engagement in children's learning for example, is a bigger predictor of how children do at school than their family's socio-economic status," The Smith Family CEO, Lisa O'Brien, said.
O'Brien added that equipping parents with the skills, knowledge, confidence and resources to positively engage in their children's development, will help children build their skills and confidence, before they start school.
"This approach can make a critical difference to children's longer-term educational outcomes and well-being," she said.
Related stories: