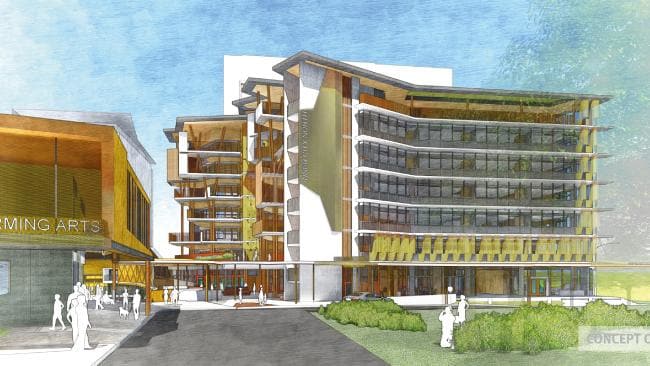 A new vertical school has been announced for Brisbane's inner city – the first state high school to be built in the area in more than 50 years.
When completed in 2020, Inner City North State Secondary College will also become the first vertical secondary school to be built in Queensland.
The new school, which is part of the Queensland Government's $808m investment in the 'Building Future Schools Fund', will have creative and innovative learning spaces with cutting-edge design that meets contemporary educational needs for students in the inner city.
The school will also address the looming issue of student overcrowding in Brisbane's fastest-growing areas.
In the past decade alone, about 5,000 additional students have moved into existing inner-city schools, and more than 3,000 additional students are expected over the next five years.
On Monday, Queensland's Education Minister, Grace Grace, announced Sharon Barker – who is currently principal of Highfields State Secondary College in Toowoomba – as the school's foundational principal.
One of Barker's first tasks will be to work with the future school community to develop the catchment and enrolment policy of the school.
Grace said the school will be a masterpiece once complete in 2020.
"Not only will Inner City North State Secondary College look impressive, it will be a future-focused school, supported by excellence in teaching through a partnership with QUT," Grace said.
Barker said she was thrilled to get the call up for the new position.
"I am looking forward to working closely with staff and the community to sculpt the school into a place of positive culture and strong values where every student is given the opportunity to succeed," she said.
Construction of the school is expected to get underway before the end of 2018.
The Educator has contacted Barker for further comment