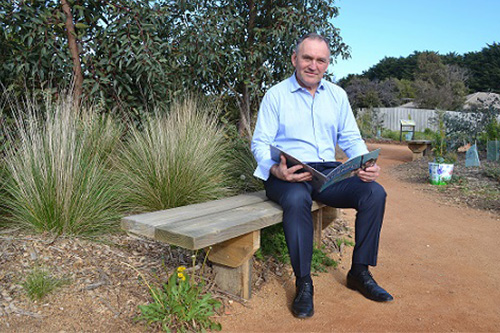 Amidst all the gloom of sinking deeper by the day into the COVID-19 pandemic, there are rays of sunshine to be found.
Make no mistake, the mixed messages we are receiving from our leaders with regard to the operation of schools, are doing nothing to allay our fears, concerns and confusion. Nonetheless, some bright news is to be found.
I didn't live through WW2, but my parents did, doing so in Europe. From the stories they told me, people banded together, finding ways to help each other feel better and get through the desolate years together. They told me stories their parents had told them about how they had survived WW1 followed almost immediately by the Spanish Flu pandemic.
I couldn't help but be reminded of those stories as I chatted with my staff members, keeping the appropriate distance from each other, in and around our school this week. The camaraderie, always present but now brimming with extra warmth and caring, was overwhelming. Conversations floated seamlessly from topic to topic – one minute sharing ideas on how best we could provide quality remote learning resources for our students when term 2 starts, to wondering when all this would end and how. The bonhomie was infectious with the sharp-witted comics among us creating the laughter that was so therapeutic
It was a level playing field in many ways – sure we all have different roles and positions of responsibility, but the sense of belonging and unity was as never before. Maybe, someone noted, if any good was to come from this dreadful disease, a greater sense of community and connectedness for all of us as world citizens may flourish and stay.
On another note, teachers across Australia are right now working so hard, developing online learning resources for their students in time for the commencement of term 2. From that perspective, the dreadful spectre of COVID-19 has provided us with an opportunity to fast track that which we were doing already, but without haste – providing our students with the best of both learning worlds – the real and the virtual. That can only be a good thing.
As we were about to leave, one of my younger teachers commented on how she had never realised before all this, just how fragile our way of life really was, how hard hardship could be and how Australia might be an island continent, but more importantly, how inter-connected the world actually is.
Let's hope we never forget.
Henry Grossek is the principal of Berwick Lodge Primary School, located in Melbourne.
*This article is the first in an ongoing series of good news stories focused on how principals, teachers and students are showing compassion, courage and humanity during this challenging and uncertain time.