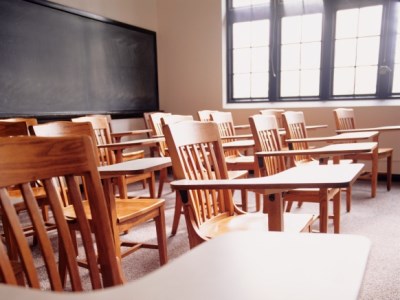 The planned systems upgrade to our state's schools may soon grind to a halt – and the implications could be massive.
With up to 2,000 schools still waiting to receive new data processing software and NSW Education set to escalate $100m beyond its original budget, the agency is now scrambling to find more funds to keep the project afloat.
NSW Education's Enterprise Resource Planning (ERP) overhaul is part of a drive by the Government to improve IT service delivery to schools across the state.
However, the project is now in peril after the state's new auditor-general, Grant Hehir, handed down a report in November showing the full cost of the roll-out would be $460m, factoring in new expenses to the ERP's fund.
This week, a
report
by Hehir added to the project's uncertainty, revealing that the Government's Learning Management and Business Reform Program (LMBR) will be $573m over its original budget by June 2015.
"
The Department needs to allocate significant additional funding from its budget to implement the HR/payroll system to corporate areas and the 229 pilot schools, and fully implement LMBR to the remaining 2,000 schools
-" the report stated.
Hehir's audit team said they weren't surprised by the news, saying that the size and complexity of the project was bound to face issues from the start.
"The LMBR program has faced all the inherent difficulties expected in trying to manage a large-scale, long-term, and complex program with diverse business requirements and complex commercial arrangements," they wrote.
"We found that the department is not adequately managing these significant issues."
There are deep concerns that further delays to the planned upgrades will create further administrative troubles.
More than 70% of schools that piloted the upgrade have said the installed components did not match up to what they were promised.
In addition, the principals at these schools said the new systems' lack of functionality and usability has subsequently led to unpaid invoices and overworked support staff.
NSW Education announced this week that it has completed a business case for an additional phase of the LMBR, which it will soon submit to cabinet.