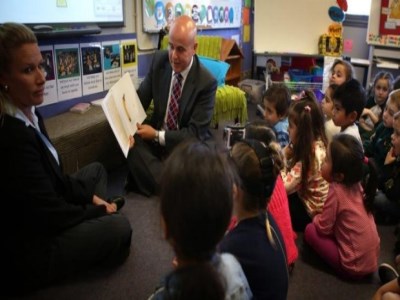 Government funding of disadvantaged preschools in NSW will be wound back next year, but some are already making cuts and in some cases closing their doors.
The funding shake-up in the early childhood education sector will cut government subsidies from most three-year-olds to focus greater resources on four-year-olds.
A survey of providers by the Community Child Care Co-operative (NSW) found most preschools believed they were likely to struggle without additional support funding.
More than half of preschools had already raised fees for three-year-olds and a further 25% indicated they would do so.
There are about 800 preschools in NSW, catering to about 32,000 children, with the new funding model aimed at better targeting children in the year before they start school and those from disadvantaged backgrounds.
Co-operative chief executive, Leanne Gibbs, told
The Sydney Morning Herald
the change had resulted in financial uncertainty for the sector.
"Preschools are looking at how they will manage long term and many of them can see they will be in deep trouble," she said.
"We will see preschools closing or cutting back on quality or cutting the number of days they can offer."
However, a
Department of Education
spokesman said the funding model was "already having a positive impact" on student enrolments.
According to the Department's data, enrolments from students with Aboriginal backgrounds, as well as those from low income families, had increased by 5%.
Enrolments of children in the year before kindergarten had also risen by 2%.
The spokesman said support would be made available to preschools that needed help adjusting to the new funding model.