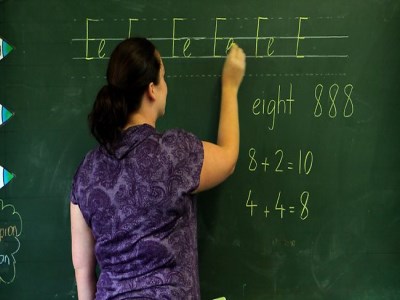 A teacher has been cleared of misconduct after the New Zealand Education Council investigated the incident at Christchurch South Intermediate School.
Stuff.co.nz
reports
that Cheryl-Lyn Porter was investigated for a number of incidents including one where a boy was sticky-taped to a chair. The student's mother, who has not been named to protect the boy's identity, says that it is "unjust" that the teacher is still being allowed to teach.
The mother said that Ms. Porter might have considered the incident to be a "joke" but she and her son did not. She said that she and her son should have been interviewed by the Education Council about the incident.
The Education Council defended its decision on Thursday saying that the teacher reported that the child was being disruptive in the classroom and was told "as a joke" to settle down or he would be taped to the chair. It said that the class and the boy thought it was funny and the boy was "complicit" in helping the teacher carry out the act.
Interim chief executive Julian Moore commented that the decision of the Education Council was "correct and appropriate". However it also noted that it did not consider the teacher's actions appropriate but did not believe the incident needed to go further.
A former president of the Principals' Association told Stuff.co.nz that the taping of a child to a chair was "humiliating" and could be unsafe and said that it was not good practice for the Education Council to only hear the teacher's side of the story.