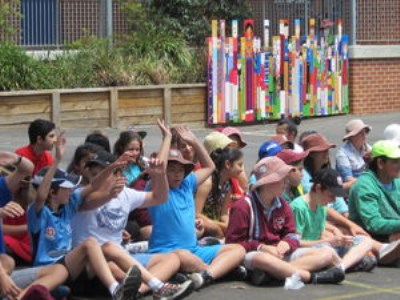 New data from the NSW Education Department has shed light on a creeping enrollment crisis in the state's schools.
The figures, released under freedom of information laws, show that a total of 21 schools in NSW have exceeded their maximum student numbers, while another 640 schools are listed as being 100% full.
The state's most overcrowded school was Parramatta Public School, which is running 126% above its enrolment capacity. In second place was Annandale Public School at 118%.
To address this issue, the State Government has pledged $4.2bn – to be rolled out over the next four years – towards building new schools and upgrading existing facilities to accommodate 170,000 new enrollments that are expected in Western Sydney over the next 15 years.
A spokesperson for the NSW Department of Education said demountable classrooms are provided as soon as possible when principals inform them extra space is needed, while others manage extra enrollments within existing spaces.
"We will start building or upgrading more than 120 schools, creating 32,000 more student places and 1500 new classrooms across NSW," the spokesperson told Nine News.
"A record $2.2bn of new schools and classrooms will start within the next two years."
In May, a report by the acting NSW Auditor-General, Ian Goodwin, found that there are more than 700 unused classrooms in dozens of single-sex schools – an issue that Goodwin said could be resolved by either increasing class sizes or converting some selective schools into co-ed institutions.
NSW Premier, Gladys Berejiklian and the state's Education Minister, Rob Stokes, have both rejected the idea of increasing class sizes.
However, Stokes said he would consider the report's suggestion that "under-utilised" single sex schools be forced to become co-ed.
"It won't be right for every school, but certainly in some cases there may be a case based on local circumstance to look at new ways to have access to local comprehensive high schools," Stokes said.