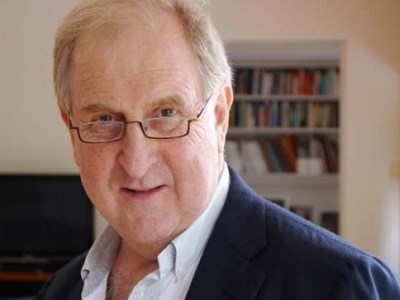 What parents have to realise is there is nothing new or unusual about the controversy surrounding the allegation that Cheltenham Girls' High has banned gender specific terms such as girls and boys in favour of gender-neutral language.
A second example of adopting a Lesbian, Gay, Bisexual, Transgender and Intersex (LGBTI) agenda is Newtown High School of the Performing Arts allowing students to wear either girls or boys uniforms regardless of gender.
Add the furore surrounding the lesbian-inspired Gayby Baby film being shown in schools and the Safe Schools Coalition program and it's clear that there is a concerted campaign by LGBTI advocates to force their radical agenda on schools.
And those enforcing a cultural left agenda on students, like La Trobe University's Roz Ward, responsible for the Safe Schools program, make no secret of the ideology underpinning their long march through the education system.
In a speech at the 2015 Marxism Conference, Ward argues, "LGBTI oppression and heteronormativity are woven into the fabric of capitalism" and "it will only be through a revitalised class struggle and revolutionary change that we can hope for the liberation of LGBTI people".
In the same speech, titled The Role Of The Left For LGBTI Rights, Ward goes on to argue "Marxism offers both the hope and the strategy needed to create a world where human sexuality, gender and how we relate to our bodies can blossom in extraordinary new and amazing ways that we can only try to imagine today".
Welcome to the world of gender theory. A world, as argued by the Gender Fairy story, where primary-school children can choose the gender they want to be as "only you know whether you are a boy or a girl. No one can tell you".
A world where students are asked to sing: "You don't have to be a certain way just because you have a penis, you don't have to be a certain way just because you have a vagina".
And it's been happening for years.
As detailed in my 2004 book Why Our Schools Are Failing, cultural-left academics, the Australian Education Union and the Australian Association for the Teachers of English are long-term advocates of the LGBTI agenda.
The 1995 AATE journal is dedicated to promoting a cultural-left view of gender and sexuality.
One paper calls on English teachers to explore "alternative versions of masculinity", while another warns against "the various ways in which gender categories are tied to an oppressive binary structure for organising the social and cultural practices of adolescent boys and girls."
The AEU's 2001 policy argues that either/or categories like male and female are not natural or normal and that "all curriculum must be written in non-heterosexist language".
The AEU's policy goes on to argue that any discussion about LGBTI issues must "be positive in its approach" and "homosexuality and bisexuality need to normalised".
Ignored is that according to one of the largest national surveys of Australians, about 98 per cent self-identify as heterosexual and babies, with the odd exception, are born with either male or female chromosomes.
Fast forward to the NSW's Teachers Federation's LGBTI policies and it's clear little has changed. The Federation supports the Safe Schools program and anyone arguing for the primacy of male/female relationships is guilty of "heterosexism".
Anyone committed to the belief there are two genders is guilty of promoting "fear and hatred of lesbians and gay men" and the belief "other types of sexualities or gender identities are unhealthy, unnatural and a threat to society".
Ignored, compared to many other countries, including Saudi Arabia, Iran, Russia, India (where gay sex illegal) and African nations such as Nigeria, Uganda and Zimbabwe, is that Australia is a tolerant and open society. Football clubs have gay pride matches, many of our elite sports men and women have no problem ''outing'' themselves and the Gay/Lesbian mardi gras is widely accepted.
What LGBTI advocates have to accept is parents are their children's primary teachers and caregivers and imposing a politically correct, radical LGBTI agenda on schools is more about indoctrination than education.
Dr Kevin Donnelly was co-chair of the National Curriculum Review and is a senior research fellow at the Australian Catholic University.
This article originally appeared in The Daily Telegraph as Full Marx: How ideology took over schools.