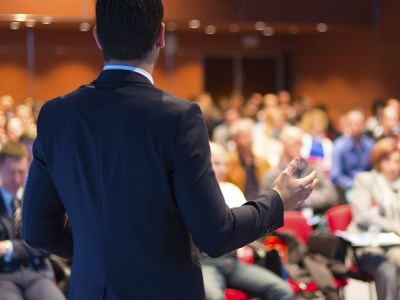 There is widespread recognition and acceptance that the role of the school principal has changed beyond all recognition in recent years.
The modern school principal is now expected to be a multi-faceted and multi-talented individual, with a wide ranging and diverse skillset, at ease with wearing different hats and assuming the responsibilities that come with them.
Just amongst our own base of client principals alone, over the years, we have seen many of our clients wearing the hats of finance manager, building contractor, mediator and dispute resolver and now marketer – all often simultaneously.
The proliferation of user friendly and highly engaging – dare we say addictive – communications technology, such as social media, apps and gaming, has served to create and foster a 'now culture' in which everything is demanded, expected and often delivered almost instantaneously.
Not only has this served to create some very real issues and challenges for the modern school principal and their executive teams, It has often served to distract them from their core objective of developing and delivering valuable and inspirational teaching and learning programs.
We are frequently informed by principals that their parental communities are proactively demanding to connect into the schools ecosystem in order to understand a little more about the teaching and learning programs that are being delivered to their children. The ultimate goal of the parent is to play an active and constructive role in the education of their child.
With the trend of time poverty increasing rapidly for all principals, it is now obvious that this issue needs to be acknowledged and recognised. Clear, effective and sustainable strategies which combat these issues need to be implemented.
Thankfully, the modern digital world has opened up and delivered a very compelling toolkit for the modern principal.
There are a plethora of 'off-the-shelf' digitally led systems and processes that can be accessed for very little investment which will serve to alleviate a lot of these challenges.
Also, it is worth remembering that the data and management information that these digital systems offer to the modern principal and their executives is now proving invaluable in helping them make sound and effective decisions pertaining to their school.
Effective staff management through inspiring delegation and ownership, engaging continuous professional development and motivation coupled with aspirational mentoring programs are all playing their part here.
The following tips and pointers may be useful in getting you started;
Help and support is out there, you just have to look for it.
Research and find an appropriate community of interest network.
Don't be afraid to ask for help.
Look around at similar schools that you admire or are inspired by as a guide to what is possible.
Identify and be clear on your objectives for change.

What are you trying to do here?
Are you trying to attract a new audience?
Are you trying to improve the experience that your existing community has with your school?

Be prepared to trial technologies and approaches that might initially fail. Risk is not a bad thing. In fact it is a positive thing as long as it well calculated and calibrated.
In summary, many schools have adopted a myriad of different approaches to these challenges. We would be happy to share our learning and our experience with you.
Click here to find out more.
Roberto Omozusi is director of
Principal Creative Communications
(Principal),
a communications and brand consultancy. Principal has extensive experience working with Australian schools, to build their brand and bring their marketing and communications into the digital age.
Omozusi has shared his expertise in three previous articles –
How your school should engage 21st century parents
,
Why your school's brand is important
and
Meet the gurus easing the strain for busy principals