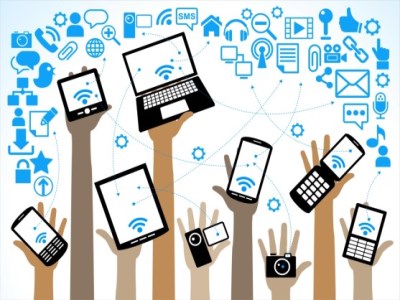 The involvement of commercial organisations, so called 'edu-businesses', in schools, is a vexed issue.
Teachers, unions and parent groups are right to demand transparency over the activities of entities whose interests may not be aligned with their own: a sound and strong education system is at the heart of any healthy, prosperous nation.
But those same teachers, unions and parent groups face some challenges. How do we engage today's students, in effective learning? How do we prepare them for the requirements of high stakes school-leaving assessment, how do we prepare them for the jobs of tomorrow?
Commercial organisations – whether they are traditional educational publishers or newer technology-based entrants – can play an important role in supporting good teaching and learning.
Content that is well-developed, written and presented by teachers, with good examples and artwork, can help a teacher bring any subject to life.
Digital learning products can engage students in new and exciting ways, sometimes by using gamification. When combined with other technologies they can provide a teacher with new insights into student understanding and progression.
One of the most exciting examples of this is the coming evolution of NAPLAN: NAPLAN Online. By using adaptive technology to create a personalised experience, NAPLAN will soon change from being an 'event-based' assessment to being a genuine check on a student's understanding, generating far deeper insights.
For the record, Pearson is not the provider of the NAPLAN Online platform. But we do support projects which lead to more effective learning.
But here's the rub. This great content and these sophisticated digital products are not cheap. Commercial organisations of all stripes involved in education in Australia invest many, many tens of millions of dollars each year to build and deliver products, in a highly competitive marketplace.
Pearson Australia is no different. We invest many millions of dollars every year in product and service development. Products designed specifically for the Australian environment, tailored for the local curriculum.
We employ hundreds of people in our business in Australia, including many former teachers. We expect to generate profits, sure, but no more so than any commercial organisation which needs to meet shareholder obligations, and which also wishes to reinvest.
Contrary to recent commentary, Pearson does not hold a monopoly in education. We hold approximately 20% of the market for learning resources in Australian schools.
That is hardly a dominant position.
We do hold a number of contracts for the delivery of NAPLAN support services, but we don't 'run' the tests or shape the supporting policy. And we're not involved in the NAPLAN Online platform.
We expect that our products and services should work, and help support teachers in making a difference.
Ultimately, by helping improve learning outcomes, Pearson's products and services should represent value. If they don't, then they should not be chosen. There are many other good alternatives, and that's healthy; we need a robust, competitive and transparent market for educational products and services, where providers are accountable.
Surely that's a good thing for Australian students, teachers and schools?
David Barnett is the managing director of Pearson Australia.