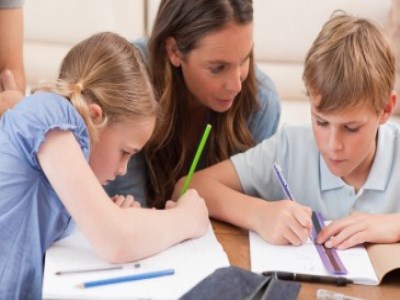 Growing up in one of Australia's most disadvantaged suburbs, Emma believed her path was set. She describes the area as 'visibly decaying' following the closure of the local car manufacturing plant and the loss of hundreds of jobs. Her school had a day care on campus – catering for the high number of teenage mums – and a strong focus on trades such as hairdressing, a vocation her own mother hoped she would take up after she finished school.
Emma was a bright student and had dreams of going on to higher education. But without anyone to support or encourage her aspirations, the odds were stacked against her.
"Nobody I knew – not a family friend or a distant relative – had been to university," says Emma. "My mother was doing her best to raise two smart girls on her own, having left school in Year 10 and struggling with simple literacy tasks due to her dyslexia. She wanted us to have more opportunities than she had but we were financially stressed and I worked part-time to help out."
Research tells us we need to support young people like Emma to stay engaged in their education. While Australia's education results are slipping across the board, students from disadvantaged backgrounds face an even tougher set of challenges – evidenced by the 30 per cent gap in Year 12 completion rates between them and their more advantaged peers.

But what should that support look like?
In Australia – particularly in recent weeks – the education debate has focused almost exclusively on school funding, while teacher quality tends to dominate the policy space.
What's missing in these discussions is the critical role of parents. There is no doubt the school environment is vitally important in supporting good educational outcomes, however, there is also a strong body of evidence showing the critical influence of a parent's expectations and aspirations for their child.
One of the most significant pieces of research I've seen in recent years shows that parent engagement in their child's learning is a bigger predictor of how children do in school than a family's income or background. This doesn't mean parents have to be experts in what their children are studying. It can be as simple as having a conversation with your child about what they're learning at school or what they're interested in, or discussing with their teacher what you can do to support your child's learning at home.
Parents in families who struggle every day to make ends meet can be unfairly targeted as uninterested in their child's education or somehow to blame for their underperformance at school. Financial hardship, low levels of education, and work and caring commitments can make it hard for parents to provide the right resources and be available to support learning and development in the home. It doesn't mean they don't have aspirations for their children's success.
Parent engagement is central to The Smith Family's work supporting thousands of disadvantaged young Australians with their education. I've seen firsthand that when parents are equipped with the knowledge, skills and confidence to support their child's learning, the benefits for children extend well beyond their education into their working lives.
Our Learning for Life program – which fosters a partnership approach between students, parents, schools and the wider community – has proven to be highly effective in boosting school attendance and completion rates, as well as post-school engagement in employment, education and training. For Emma, now in her early 20s, the program helped her achieve what had seemed impossible – going to university and becoming a lawyer.
It is encouraging that we saw researchers, policymakers, practitioners and parents from across the country come together this month for one of the biggest conferences on parent engagement to be held in Australia. Jointly hosted by The Smith Family and the Australian Research Alliance for Children and Youth, the conference aimed to boost parent engagement skills and strategies on a national scale and identify new ways to help parents in this crucial role.
As we gear up for Gonski 2.0 – which seeks to find the most effective strategies to improve student outcomes – it is critical that we broaden our focus beyond the school environment. We know school is important. We can all remember a teacher we loved and the impact they had on us. But we can't expect schools to do it all, particularly in our most disadvantaged communities.
To improve educational outcomes for all young Australians, we need a strong policy and programmatic focus on parent engagement. Helping parents to engage with their child's learning could be one of the most cost-effective measures to revive Australia's education results and close the educational gap that is holding back our most disadvantaged children.
Dr Lisa O'Brien is the chief executive of The Smith Family.