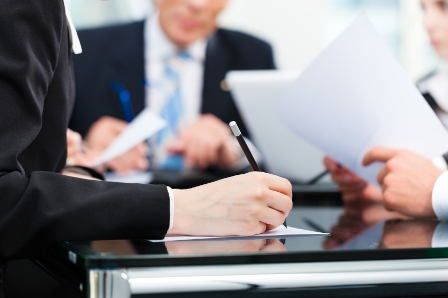 It's hard to argue with Labor's commitment to invest $14.1bn into our public schools if it wins government. It is fair and it just makes good sense.
Public schools already educate two-thirds of our students, and projected public school enrolments for the next decade are soaring. Yet billions of promised funding was cut by the Morrison government. It's time for this to change.
Prime Minister Morrison's current federal funding arrangements will cut public school budgets by $1.9bn in 2018 and 2019 and cap funding to public schools to just 20% of the public funding they need to reach the minimum resource standard. This will leave nearly nine in ten public schools in Australia under the schooling resource standard and without enough funding to meet the needs of each student by 2023.
Meanwhile, Bill Shorten has promised to invest $3.3bn in public schools over 2020-2022, the equivalent of 8,250 extra teachers. He has committed to smash the arbitrary 20% cap on federal funding for public schools, and to work with state and territory governments to bring all public schools to 100% of the schooling resource standard.
It is in this context that the teaching profession will whole-heartedly support Labor's $14.1bn investment in public schools. Real people in real communities understand real investment in public education, as it results in additional teachers and support staff, smaller class sizes, better one-on-one support and ultimately better opportunities for all school children.
Schools will be able to employ more specialist staff, such as literacy and numeracy coordinators or speech pathologists, to help teachers ensure children who start school behind their peers have the help they need.
Labor's public school investment commitment means more support for Aboriginal and Torres Strait Islander children, for children with disabilities, for children who live in rural, regional and remote communities, for children who live in poverty, and for those children at risk of disengagement and dropping out. These are children who overwhelmingly attend public schools and it is these children whose life chances absolutely depend on how their public schools can support them.
Australia's public school system is the backbone of our community. No matter who you are, no matter what you believe, no matter where you are from - our public schools welcome each and every child that arrives at the front gate.
Public schools are our universal education choice, a path to success for all. They are our country's ticket to a better, brighter future. Our public schools are also an expression of one of our most basic human rights – the right of all children to receive a high quality education which values their potential and their individuality.
Public schools are already the destination of choice for Australian children. According to ACARA, more than 2.5 million children attend public schools. Data from the Australian Bureau of Statistics shows that public schools teach 74% of children in outer regional areas, 77.5% of children in remote areas and 88% in very remote areas. They teach the overwhelming majority of Australia's children with the greatest needs, including 82% of the poorest children, 84 per cent of Indigenous children, and 74 per cent of children with disabilities.
Forecasts provided by the Federal Department of Education and Training show the enrolment gap over private schools is widening. Public school enrolments are projected to increase by 23 times more than those in Catholic schools over the next decade.
For parents, and for voters, the choice is clear as we head towards the next election. Bill Shorten and Labor have prioritised funding for public schools, while Prime Minister Scott Morrison has abandoned Australia's 2.5 million public school students.
In addition, Labor's recent commitment to guarantee ongoing funding for fifteen hours of preschool for every three-and four-year-old child shows Labor has a real commitment and vision for education in Australia.
It is a vision that Australia must embrace if we are to give our children every chance of owning our bright new future.
Meredith Peace is the Acting Federal President of the Australian Education Union.