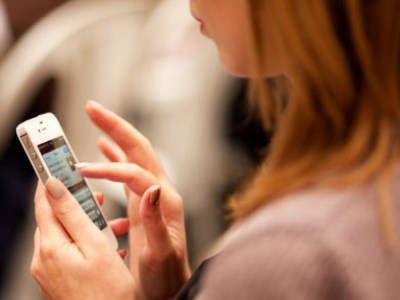 Decreasing levels of engagement with traditional media has served to put the entire print industry into freefall in recent years. This fundamental change in media consumption patterns has been driven largely by modern technology disrupting the distribution of media.
The internet has changed everything with the delivery of effective and engaging content which is instantly, and constantly, available at our fingertips.
The rapid evolution of disruptive technologies, such as social media – coupled with the flexibility of smart phones and tablets – has led to the advent of a new type of student which all schools are now having to come to terms with.
We are often told by many of our client schools that their students know infinitely more about the possibilities and opportunities that these technologies enable than they do.
What is also interesting is that the parents of these students are often not that far behind in their understanding, appreciation and adoption of these technologies.
Whilst many schools are heavy users of traditional print media and still actively engage in the practice of sending printed forms, notes and newsletters home, others have identified and evaluated new ways where they can inspire their students to greater feats, empower their staff and engage their communities in a long lasting and meaningful way.
The inability of traditional media to enable real-time two way communications coupled with its opaqueness are just two disadvantages of traditional media when compared to digital media.
The brief table below illustrates some of the key advantages of digital media versus traditional media:
| | |
| --- | --- |
| Digital Media | Traditional Media |
| Two-way conversation | One-way conversation |
| Transparent | Opaque |
| Authentic Content | Polished Content |
| Unstructured Communication | Controlled Communication |
| Cost Effective | Potentially Expensive |
| Environmentally Friendly | Environmentally Unsustainable |
Traditional media is increasingly being replaced by digital communities and this ultimately draws billions of people into the digital world, where they are willing to spend significant amounts of time engaging in the social network and harnessing its power.
Our experience shows that people engage more when they are part of a community, so don't forget to ask your community to contribute dynamic content such as engaging videos, photos or other imagery.
The difference in engagement will be palpable.
Roberto Omozusi is director of
Principal Creative Communications
(Principal),
a communications and brand consultancy. Principal has extensive experience working with Australian schools, to build their brand and bring their marketing and communications into the digital age.
Omozusi has shared his expertise in two previous articles –
Meet the gurus easing the strain for busy principals
and
Why your school's brand is important
– explain the value of strategic communications and school branding.