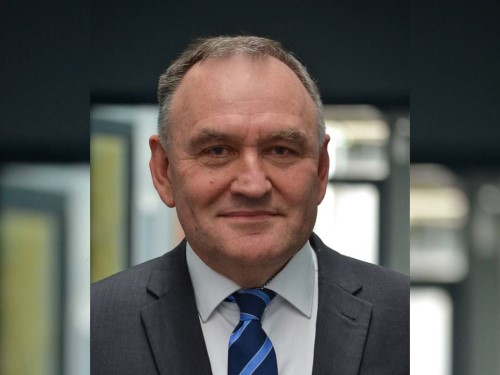 "With (NAPLAN) scores improving in many testing areas our students are breaking away from the pack and leading the nation across multiple learning areas. This is further proof that the sustained investment from the Labor Government is having an impact. We've invested heavily to make Victoria the Education State and these results show it's paying off. A special thanks should go to our wonderful principals, teachers and support staff who work hard each and every day to give our kids every opportunity to a great education." -Victorian Minister for Education, James Merlino (28 August 2018)
Barry locked his car, a white Toyota sedan he had bought from a friend several years ago. Like him, the car had seen better years, yet it still did its job relatively well. Now in his early sixties, Barry was about to retire. After fifteen years as a public school principal in Victoria he had had enough.
What, with his blood pressure a little too high for comfort and an investigation pending on his school's amazing transformation in NAPLAN results, Barry saw his time as better spent travelling Australia, seeing the sights before his sight gave out completely, not to mention his nerves.
Today though, was for catching up with old colleagues, fellow school principals. Mates from college days. There was Madeline, always top of the class at university. She was smart. Some would say sharp. Whatever, Madeline led a great school, another public school in Victoria. Entrepreneurial, almost to a fault, her school led the way in innovation. In a State that encouraged parental choice of public schools for their children, Madeline's school was always at capacity. Her school's NAPLAN results never set the world on fire, but just about everything else did. That intrigued Barry, and had for years.
John and Felicity would also be there today, the annual get together at their favourite pub at end of Term 3, just before the AFL Grand Final. They all loved their Aussie Rules and with the grand final just days away, there would be plenty of light-hearted banter to deflect discussion from their school leadership responsibilities. They would need that, thought Barry as he sauntered slowly to lounge bar. What with his Department inquiry about to commence, he certainly didn't want too much attention focused on him this afternoon.
Besides which, John was a provocateur, a stirrer of the highest calibre and Barry had no doubt that John would have him in his sights. All the more so given John's school led the pack when it came to NAPLAN results. Luckily for John, insofar as Barry was concerned, John's outrageous sense of humour was always a wonderful antidote to the negativity generated at these gatherings – a negativity spawned of frustration with bureaucracy and workload issues.
As Barry entered the lounge, comfortable and well appointed by contemporary standards, he wondered if the lighting was faulty. Everything seemed a little hazy to him.
"Barry, you old codger, we're over here."
Glancing to his right, Barry saw them. "Ah, yes, so you are, John. How could I ever forget that voice?"
"Well, I'm sure it's not for want of trying!" replied John, his round and ruddy face beaming with delight at seeing his old mate again.
Pleasantries exchanged, the familiar outpouring of gripes and grievances about their work meandered through their conversation, peppered only lightly with references to the forthcoming AFL Grand Final. Collingwood and the West Coast Eagles were not their favorite teams.
It was Felicity who broke the ice eventually. Felicity was the least extroverted of the group. Sensitive in a way that completely escaped the others, she was the best placed to raise the prickly issues and sore points between them.
"How are you feeling Barry?" she asked at the precise moment that John was launching into a self-acknowledgement of his school's outstanding NAPLAN results this year.
"What do you mean?" replied Barry in an off-handed sort of way, guarded nonetheless.
Sensing Barry's defensiveness, Felicity deflected, "Oh, retirement looming."
"That, well I'm looking forward to it," replied Barry, his gaze fixed upwards, at nothing in particular, and making eye contact with no one. The elephant in the room, thought Madeline. What next?
She didn't have to wait long.
"Do you know, I always thought I was a better person till now," began Barry. "NAPLAN got me."
An awkward silence followed, after which Barry cleared his throat and mumbled something about leaving his friends to enjoy the rest of their get together. With that, he put a fifty dollar note on the table to cover the cost of his drinks and more, shook John's hand, hugged Felicity and Madeline and left, just like that.
"I feel so sorry for him," ventured Madeline."
"Why?" shot back John. "He was a fool to tamper with NAPLAN results."
"That's not proven yet," chimed in Felicity.
"Be that as it may, it's still not a good look for our profession."
Madeline thought about that as she drove home later. High stakes testing – which is what NAPLAN is, has changed the educational landscape irrevocably. Well at least for the time being. Controversial and polarizing it always will be. Her thoughts drifted back to a time which seemed eons ago but in reality was barely three weeks.
Madeline had just completed her school review, an exhaustive process that entailed many, many hours for many people at her school in the preceding months and would extend to the end of the year with completion of her school's next 4-year Strategic Plan.
What bothered her most was not the inclusion of NAPLAN results in the review, but the lopsided weighting of importance that the Department of Education and Training (DET) placed on NAPLAN results in the assessment of her school's performance. NAPLAN results in literacy and numeracy were given triple the weighting in importance of everything else.
Lost in her thoughts, Madeline almost missed the turn off to her home. Braking quickly, she managed to slow down just in time to take the turn safely. It rankled with her that no measures of all curriculum achievements of her students other than in English and Mathematics seemed to count for that much. Certainly not in the tabloid papers that ran prominent pieces identifying the 'top' schools and the 'failing' schools based simply on NAPLAN results.
As she pulled up in her driveway, Madeline managed a wry smile. After all, important as literacy and numeracy are, the many parents of those children who attended her school did so because of the calibre and breadth of curriculum choice and wellbeing programs – not just because of NAPLAN.
Henry Grossek is the principal at Berwick Lodge Primary School in Victoria.