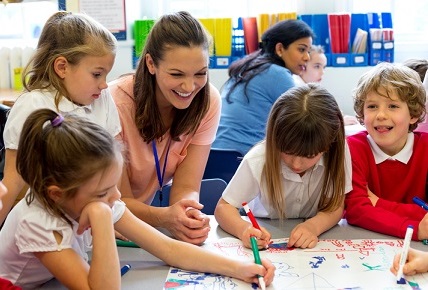 By Simon Birmingham

Australia needs teacher registration systems that match the high quality and fantastic work of the teachers themselves.
On the weekend the Turnbull Government announced the details of a National Review of Teacher Registration to identify the best practices and the inconsistencies that exist between different states and territories.
As it stands, different jurisdictions have, for example, different requirements on professional learning for teachers, different ways of assessing English language proficiencies and different processes for accrediting new teachers.
Ideally we would also be able to reduce the red tape and make it easier for teachers to transfer between states and territories, just as the Australian Education Union (AEU) has called for.
This work will build on our existing efforts to raise teaching standards.
The Turnbull Government already has a raft of teaching quality reforms underway – tests to ensure new teachers have literacy and numeracy skills in the top 30% of the adult population, new primary school teachers have subject expertise and a need for universities to demonstrate their graduates have the knowledge and experience to be successful educators.
As I made clear when we announced the Review, it builds on those teaching quality reforms that are flowing through now – it isn't about revisiting those standards.
Often the best teachers for certain subjects have direct experience in those subjects – it's why we've set targets around the qualifications of Science, Technology, Engineering, and Maths (STEM) teachers.
How the States and Territories recognise and register teachers who've come across from other fields is another one of those areas that are inconsistent when you cross state borders.
To that end, one of this Review's aims is to look at the registration of vocational education and training teachers in school settings and what barriers they face. Are there ways we can better encourage tradies and nurses, for example, into teaching in areas relevant to their subject expertise?
Over the weekend a recently graduated student got in touch with me and told me how he recalled how his woodworking teacher had started teaching the subject straight out of university without any practical experience. While the school student applauded the enthusiasm of the recent university teaching graduate, they questioned the teacher's practical skills when he mistook a band saw for a circular saw.
Some people have attacked the idea of getting more tradies or nurses or people from other fields to train to become teachers and take their skills and experiences to future generations.
I'd urge critics to actually review the terms of reference for the Review and they'll see this should lift not slash teaching standards. In truth, this review should ensure the highest possible standards, relevant to the subject that teachers are teaching.
The Turnbull Government will continue to work to ensure the highest quality of our future teachers, but surely there is scope to look at how people from other careers like nursing and trades can bring their expert skills to relevant classes too.
Simon Birmingham is the Federal Minister for Education and Training


Related stories:
Exclusive: Towards a fairer education system
Govt announces major shake-up of teacher registration
Principals respond to teacher registration shake-up