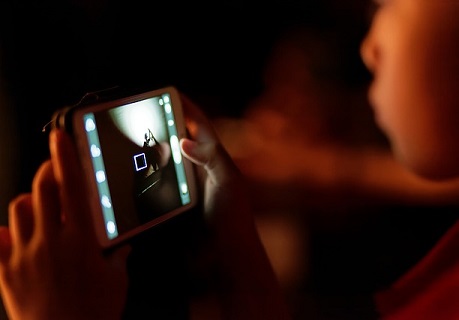 An article in the
Sydney Morning Herald
on 6 August 2017 stated that "children as young as five are displaying worrying sexual behaviour at school".
This behaviour has been largely attributed to the proliferation of smartphones and other devices that are regularly accessed by children at any time and place (which means not always under adult supervision).
The social 'disease' of connectivity has trickled down to our youngest members of society who simply do not have the cognitive skills to help them analyse, evaluate and understand the dangers of their online activity.
The definition of "sexual harassment" is any unwanted or unwelcomed sexual behaviour that makes a person feel offended, humiliated or intimidated. It is usually accompanied by feelings of discomfort, degradation and/or a feeling of being powerless. Sexual harassment is not, however, any interaction, flirtation or friendship that is mutual or consensual.
When it comes to instances of sexual harassment, most children dismiss them as "joking", whilst other children participate freely in activities such as sexting, simulated sexual intercourse or even coercing others into sexual conduct. In other words: it is mutual and/or consensual, but the laws are quite clear that a minor cannot consent to such conduct.
Before you sigh with relief, consider the age gap of school children is between five to eighteen years old. Next, consider an eighteen year old who entices a thirteen year old to SMS him a naked photo of herself, which she does willingly (because he is really cute, right).
This is exactly what happened in the 2011 case of DPP v Damien Eades, who was charged with inciting a person under sixteen to commit an act of indecency and possession of child pornography under the NSW Crimes Act 1900.
This was the first sexting case in Australia. Sexting is the sending of sexually provocative material from a communications device. Eades was found guilty of the offence by Magistrate Reiss but no conviction was recorded because there was no evidence of any sexual activity depicted in the photograph.
In Australia, someone under eighteen years old will not be imprisoned or be included on the 'sex offenders list' for sexting unless it includes a criminal offence (such as sexual assault), or if there was no consent given by the person in the image. This protectionist form of rehabilitation seeks to avoid irreparable harm suffered by an offending minor whose name would be placed on the sex offenders list, basically, until the day they die.
If the image is shared without consent, however, that minor may be caught under s474 of the Criminal Code Act 1995 (Cth) which makes it an offence to transmit, publish, distribute etc child pornography materials in a way that a reasonable person (being an adult) would regard as being menacing, harassing or offensive.
So whilst the laws are playing catch up with technology, they are being updated with more changes ahead. Meantime, education of the risk and ramifications of minors and digital technology should extend to the children and their parents.
Sara Delpopolo is founder and president of the International Social Media Association (ISMA), a not-for-profit membership organisation dedicated to harmonising legislation and policies on a global scale to advance, protect and balance the rights of businesses and individuals on digital platforms.


Related stories:
Lawyer reveals most common social media mistake
Can you dismiss staff for their online slip-ups?