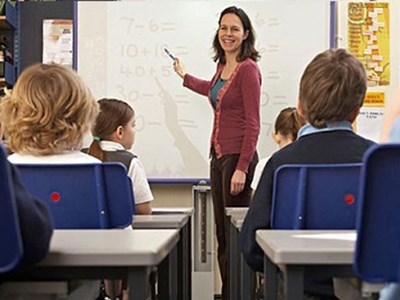 As a teacher and educator it is easy for your energy to be focused upon others while supporting their development and learning. However, to continue to be your best it's important to take ownership of your own happiness and emotional well-being as well.
The science of happiness at work
research
, highlights the '
5 'C's philosophy
' which is a great way to take responsibility and ownership of your own happiness mind-set.
Here are some of my top tips for creating happiness at work:
1) Contribution - This is what you do every day.
Ensure you have clear goals and acknowledge yourself when you achieve them. Be open about sharing these achievements with others.
Take time to discover what difference your work makes to your students, their parents, and your peers and ask them for their feedback.
2) Conviction - This is your short term motivation.
Continue to invest in your own development and grow your own competence.
Research shows that the more connected people are, the more likely they are to achieve their potential. Your connectedness is not just tied to your school but also the world around you including parents, colleagues and your community. Your connections can provide support, resources, referrals and introductions.
3) Culture - This is your feeling of 'fitting in'
Do you relish your job? Really? Great - Do more of it! If not, then take responsibility for changing some aspects. Check in to make sure you are focusing on your strengths and the things which energise you.
Make sure you are surrounded by people who build you up, not knock you down.
4) Commitment - This is your long term engagement.
The happiest people, those who achieve their potential, are those who believe they make a difference. Does your work fit in with your purpose? Do you have the feeling that you make a difference? If not, then what needs to change?
Do you feel strong bursts of positive emotion? This is the feel good factor! Make sure you do more of the things that 'flow' for you.
5) Confidence - This is about having a sense of belief in yourself and in your career.
Focus on getting the important things done that will make a difference to you, your students, school and your community.
Do you believe in yourself and your abilities? Get others to remind you too about what you are capable of and what they believe are your strengths.
Why not spend a few hours this week making sure that you have set yourself up for sustained success?
Stacey Ashley provides accredited training and coaching throughout the Education and Corporate Industry. For more information see - http://www.ashleyconsulting.com.au/
http://www.ashleyconsulting.com.au/