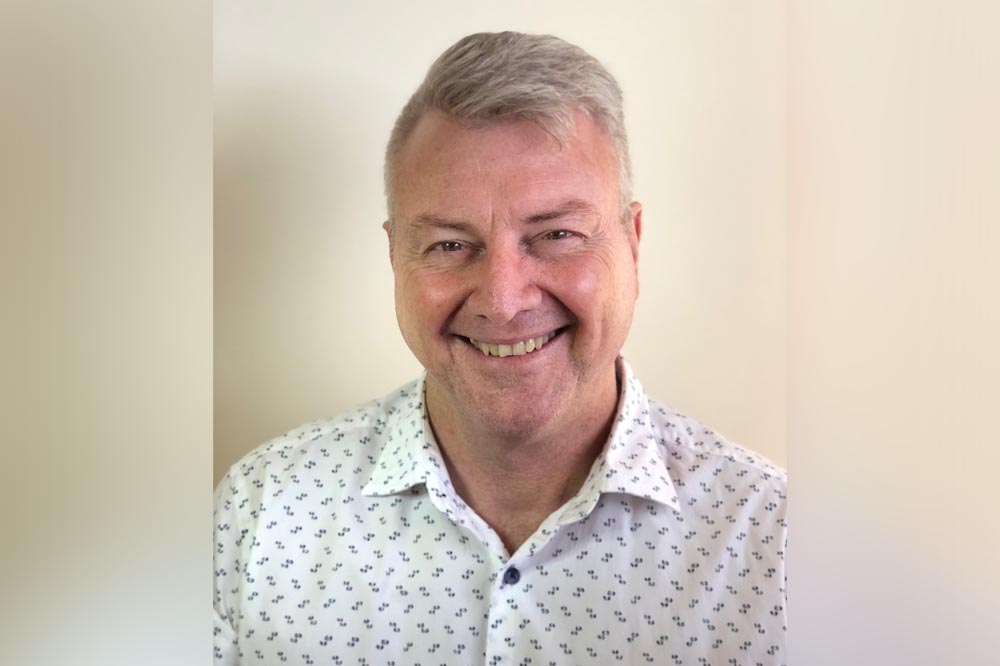 We are in the most challenging period of our lifetime, but still, I'm optimistic.
Earlier this year I conducted pulse surveys with a number of K-12 schools and universities to truly understand how they responded in the first 100 days of the Covid-19 pandemic reaching our shores.
I was pleased to hear many principals and deputy vice chancellors were fully focused on not only helping students manage a myriad of new pressures, but maintaining as many of their staff as they could. I learned of various digital initiatives that were quickly delivered to ensure the wellbeing of academics, and to retain those highly-talented staff to avoid compromising the student experience – particularly those now geographically displaced – both now and once the pendulum swings the other way and our economies recover.
Not all of these initiatives were necessarily new. Well before Covid-19, educational institutions and corporates alike were transforming into digital-first experiences to align with the demands of the technology-driven world.
But the current pandemic has pulled forward the future for which many were planning because of the shortcomings of existing perceptions of what education and training is, and what it needs to be.
With schools, campuses and businesses forced to shut to varying degrees due to the pandemic, the role of technology in delivering personalised, intuitive, and engaging learning experiences is more important than ever – whether you're learning to spell, studying for your HSC, completing a thesis, or reskilling for a career change.
But as we evaluate how Australian and New Zealand organisations responded to Covid-19, there is recurring evidence that technology remains an afterthought, leaving business continuity, remote learning/work and many other strategies undercooked. Many students and workers have struggled with limited tools and resources as they navigate drastic changes to their personal and professional lives.
Our economic recovery and resilience demand more. On both sides of the Tasman, it's the workers – and future workers – who will wear the consequences of today's decisions. The public and private sectors owe it to everyday Aussies and Kiwis to introduce sustainable frameworks for learning and professional development.
The change to remote learning has also triggered a very significant change in academic expectations when it comes to prospects for full time employment. If the last few months have taught us anything, it's how quickly long held truths and hard-held positions can be rendered meaningless in an instant.
Now is the time universities and tertiary educators alike seize this moment and leverage the affordances of technology to create the strong signature experiences that will redefine and further enhance our sector's international standing.
Tertiary educators specifically must readdress and rebalance both expectations and budgets around how they address student wellness and success challenges, while supporting talented and committed academics who may never have full time employment.
While there is no silver bullet, there must also be greater emphasis on micro-credentials to recognise the skills that aren't typically understood, assessed, or formally mapped against a student's capabilities in traditional academic learning – think social collaborative skills, including working in remote and multicultural environments.
And let's not forget that learning continues long after graduation, and many businesses are struggling to deliver the professional development their employees need while they're working remotely.
Training can't be time locked. We need to get away from point-in-time training programs that are forgotten after the day is over. We can't just move on after completing a module; there must be continuity to the training experience, so staff are ready to reskill as economies evolve and new jobs emerge.
Recent events have demonstrated just how critical this is, with poor training of security guards and aged care workers, for example, leading to community transmissions of Covid-19 and the seemingly "inevitable" 'second wave'.
Across Australia and New Zealand, both education and industry need to better leverage technology investments to deliver the learning, training and reskilling our economy will need at the scale required. As part of the D2L team, my focus is to establish partnerships with the education and corporate sectors to help schools, universities and businesses adapt to the changing social and economic needs. This will require students and professionals to keep learning and working whether that's remotely, or once it is appropriate to reopen economies.
So, times are tough now, but change is underway – change that makes me optimistic for the future and the new world that will come with it.
Tony Maguire is regional director for Australia and New Zealand at D2L, the edtech and training platform company