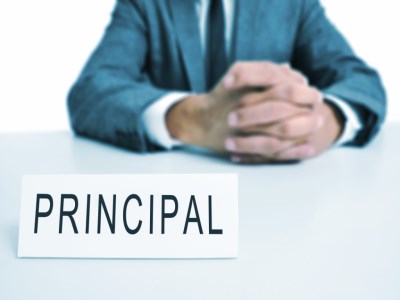 A senior rabbi who resigned after appearing at the Royal Commission into the institutional responses to child sexual abuse has been appointed as the principal of Melbourne's Adass Israel School, which was at the centre of child abuse allegations in 2008.

The appointment has outraged abuse survivors and their advocates, who have asked the school to reconsider the decision.

Rabbi Meir Shlomo Kluwgant stepped down from his position as president of the Organisation of Rabbis of Australasia following his appearance at the Royal Commission in February 2015.

The hearing examined the failures of Jewish Yeshivah centres in NSW and Victoria to adequately respond to allegations of child sexual abuse.

It was alleged that the school helped its former principal, Malka Leifer, leave Australia after learning that she had engaged in sexual behaviour with eight of her students in 2008.

Leifer, a dual Israeli-Australian national, fled to Israel after the allegations – involving 74 charges of child molestation – became public but hasskipped several extradition hearings in Israel because she had committed herself into psychiatric institutions for short periods, coinciding with her court dates.

Supreme Court Justice, Jack Rush, said he had "no doubt" that the conduct in facilitating the urgent departure of Leifer was deliberate.

"The urgent departure of Leifer was likely motivated by a desire to conceal her wrongdoing and confine and isolate the conduct and its consequences to within the Adass community," Justice Rush said.

"Upon consideration of the manner in which the School arranged for Leifer's departure from the country I find the deliberate flouting of jurisdiction the most likely motivation."

In a letter to staff, the secretary of the Adass board,Abe Weiszberger, said Kluwgant – who had a "wealth of experience in leadership and education" – would "work collaboratively" with the current principal, Dr Israel Herszberg, before taking over in 2018.

Dassi Erlich – a former student at the Adass Israel School and abuse survivor – wrote an open letter to the Adass Israel School, urging the board to reconsider the appointment of Kluwgant.

"I implore you, please do not make the mistake of hiring Rabbi Kluwgant," she said, adding that when a principal is hired, "it is not merely an administrative matter, it is a statement of your moral code as a community".

"I was hoping my case encouraged change in your culture of silence. This new appointment tells me nothing has changed.

"Is it your intention to make it that much harder for the already terrified victims to come forward, with this additional hurdle to overcome?"