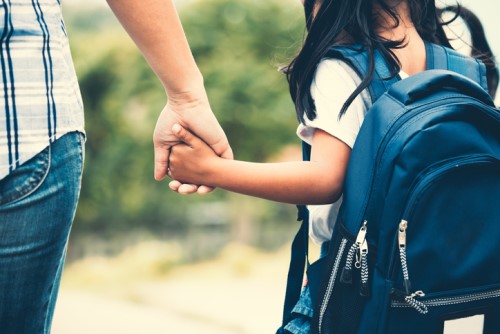 Last week, figures from the Australian Bureau of Statistics found that in 2018, the private school sector recorded its strongest growth in 10 years.
Independent schools have been Australia's fastest growing school sector over the last decade, with the latest figure of a 2.2% growth in enrolments being the sector's highest since 2008.
"In 2018 there was a net increase of 17 Independent schools in Australia, with Independent student numbers growing by over 12,000," Independent Schools Council of Australia (ISCA) executive director Barry Wallett, said.
"These numbers show that parents have strong confidence in Independent schools."
In Queensland, full-time equivalent (FTE) enrolments in Queensland independent schools grew by 1.5% or 1,804 students in 2018 – rising to 120,746 students at 204 independent schools.
According to the 2018 ABS Schools Australia data, the sector's share of all school-age enrolments remained steady at 14.7%.
Full-time equivalent enrolments at Queensland state schools increased by 1.6% or 8,720 students between 2017 and 2018, while the number of enrolments at Catholic schools increased by 0.4% or 539 students.
Independent Schools Queensland (ISQ) executive director, David Robertson, said independent schools offered a diversity of schooling options and education approaches that resonated with Queensland families and the aspirations they hold for their children.
"ISQ's longitudinal What Parents Want survey has consistently found parents choose independent schools because they: prepare students to fulfil their potential in life; employ high quality teachers; meet individual student needs; enforce good discipline and offer distinctive approaches to teaching and learning," Robertson said.
He said the 2018 ABS data also confirmed the increasing role Queensland independent schools were playing in educating some of the state's most vulnerable students.
The number of independent special schools – which includes Special Assistance Schools for disengaged and at-risk students – has tripled over the past eight years, rising from 7 in 2010 to 22 in 2018.
Robertson said community demand for these education services was not abating.
"Specialist education services for disengaged young people are the fastest growing school type in Queensland's independent schooling sector, which contradicts a common public perception that the sector only caters for families from high socio-economic backgrounds," he said.
"There have also been significant increases in the numbers of Indigenous students and students with special needs enrolling at independent schools over time."