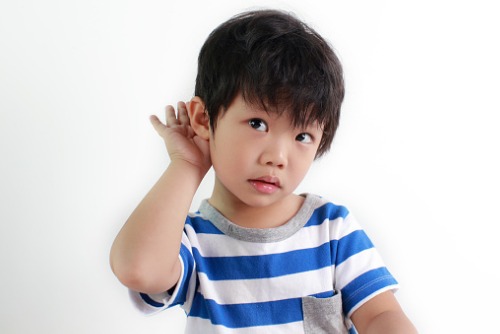 New research launched this Hearing Awareness Week reveals that Australian parents aren't prioritising critical hearing tests in children despite high awareness in the impact on hearing loss.
Results show that a staggering one in five (18%) parents have either never had their child's hearing tested or are unsure if they have.
With one in ten children being held back at school by hearing loss, experts are calling for early detection at this important stage of development and learning to avoid lifelong impacts of hearing impairment.
Australian Hearing has been provided a grant of $4m through the Department of Health to deliver online hearing tests through the Sound Scouts app.
"Early diagnosis and treatment is vital in helping to prevent lifelong developmental, learning and social impacts of hearing loss in children," Sam Harkus, principal audiologist at Australian Hearing, said.
"The earlier hearing loss occurs in a child's life, the more serious the effect on the child's development if left untreated."
Australian Hearing is urging parents this Hearing Awareness Week to give their children the Little Aussie Hearing Test – a free and fun, at-home or at-school, game-based app provided by Sound Scouts.
Three quarters (75%) of Australian parents haven't had their child's hearing tested before they start primary school despite the majority (80%) of them recognising that hearing loss can lead to learning difficulties in children and 95% knowing that hearing loss in children can cause behavioral and social problems.
Parents are also more likely to prioritise dental or sight checks over hearing tests.
This may be due to gaps in knowledge around the signs of hearing loss in children. Almost half of parents incorrectly think that hearing loss in children can only be caused by hereditary or genetic conditions.
Additionally, over 30% don't know that trouble pronouncing words is a sign of hearing loss in children and over 40% don't know that losing focus in noisy places is a sign of hearing loss in children.
Ken Wyatt AM, MP and contributor to 'Inquiry into Hearing Health and Wellbeing in Australia', said that with 1.3 million Australians living with hearing conditions that could have been prevented, Hearing Awareness Week is a time for us to reflect on what more can be done to diagnose and treat hearing problems earlier.
"Appropriate support and treatment are available – but early diagnosis is essential. The government funded Sound Scouts program is a fun, clinically proven and an easy way to help lead to this early diagnosis," Wyatt said.
Results also show that parents are willing to take action on testing their children's hearing. Almost nine out of ten parents (89%) would give their child a free hearing test at home via an app, if they were given the opportunity.
Now, with the Morrison Government funding a $4m national rollout of the Sound Scouts app for the next five years, hundreds of thousands of school aged children will benefit from the Australian-developed app that delivers a user-friendly hearing test and information on how children can be referred for further testing and appropriate support for hearing problems.