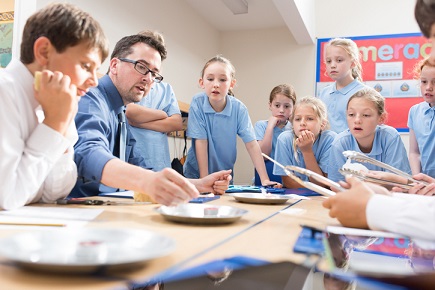 Earlier this year, ABS data revealed that the proportion of Australian children enrolled in government schools has been increasing over the past year.
2016 marked the second year in a row that public school enrolments had risen, bucking a downward trend that has troubled the sector for the last 40 years.
Now, a new survey has identified a significant parental preference for public co-ed schools over private and single-sex schools in Sydney's east, where public school enrolments have been stagnating.
The
survey
is currently being undertaken by the Community for Local Options for Secondary Education (CLOSE) – a collective of eastern suburbs parents campaigning for a new high school in the area.
The organisation launched its campaign in 2010 in response to what it called "a public high school black hole" across 14km of the most densely populated suburbs in Australia.
And it's been paying off. The push saw a 50% increase in primary enrolment in the area over the following three years, as well as the development of a new $60m high school behind Central Station.
Since 2016, CLOSE turned its attention to Sydney's east as the number of public secondary school places continued to dwindle.
The group now says the results of its survey show 86% of eastern suburbs parents opting for public co-ed schools over private and single-sex schools.
A major factor in this, according to the data published on the group's Facebook page, was the "prohibitive fees" charged by private schools.
A survey of 12,500 parents by the Australian Scholarships Group (ASG) has found that the cost of educating a child at a private school in Sydney over 12 years is more than $575,000 – 18% higher than the national average of $487,093.
And Catholic schools say their fees are likely to rise even further in the coming years.
Figures released by the Catholic Education Office Archdiocese of Canberra and Goulburn in May showed that Sydney Catholic schools may hike fees by $5,000 over the next five years.
Federal Education Minister,
Simon Birmingham
, has sought to reassure Catholic schools that they will not be worse off under the Gonski 2.0 funding model, saying funding had grown 3.7% per-student under the proposed model.
Related stories:
New school enrolment data revealed
Dollars: a distraction in the school wars