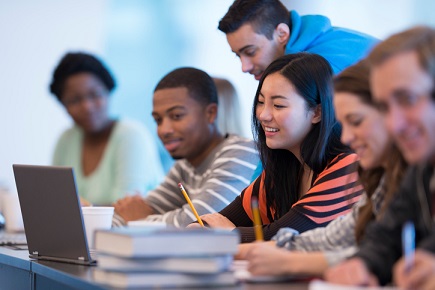 With students increasingly dropping out of studies, and an increasing amount of foreign students choosing Australia as a study destination, technology has a role to play in improving the student-university 'match making' process.
Recognising this, a provider of international student placement services recently partnered with a professional services company to launch a new global platform which digitally supports students to achieve their study and career aspirations.
The platform, created by IDP Education Ltd and Cognizant, connects and empower students, alumni, counsellors and universities via web, mobile and social channels, providing a way for students and parents to search and shortlist universities.
Analytics-based insights and digital dashboards provided through the platform are also enabling counsellors to understand the customer journey. The platform aims to provide IDP with the ability to engage better with students and optimise offerings based on their needs and expectations.
"Delivering immersive digital experiences is key to guiding digitally confident students in their educational journeys," Andrew Barkla, CEO of IDP Education, said.
"Our aim is to translate the support, trust and empathy that our customers receive from our face-to-face meetings with our counsellors across all touchpoints with IDP."
Barkla said that as IDP Education's strategic technology partner, Cognizant has applied its expertise to help the company "further strengthen its position as world-leading international education specialists".
"Our digital initiative has helped us bring together the physical and virtual worlds to providing seamless and personalised support at every step of the student journey," he said.
Jayajyoti Sengupta, head of Asia Pacific at Cognizant, said IDP Education's digital initiative is a "significant leap forward" in improving the way it delivers its services to thousands of students around the world.
"Leadership in the digital economy is about reimagining experiences and business models by balancing new technologies with human wants and needs," Sengupta said.
"We are proud to be a part of IDP Education's digital journey, which places students at the centre of the educational experience, while building a connected community, driving insights, and making student experiences with IDP Education more compelling and rewarding."
Related stories:
Exclusive: 'Beyond just school-business partnerships'
The benefits of VR in classrooms