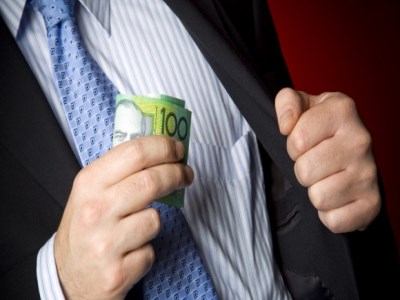 Last week, The Educator investigated whether – in light of their increasingly complex role – primary school principals should be paid more.
This issue, which has been simmering over time, bubbled to the surface after a landmark agreement between primary and secondary Catholic school heads to equalise pay across the sector.
Catholic Commission of Employment Relations (CCER) executive director, Tony Farley, told The Educator that this "historical disparity" in pay between primary and secondary school heads has existed in all education systems and should be addressed to recognise the changing nature of education.
And so, while some secondary school principals believe that their role is more complex than their primary school counterparts, there are others – such as Australian Primary Principals Association (APPA) head, Dennis Yarrington, who agree with Farley and say this is not the case.
"While it's fine to base the pay on student numbers, teachers and budget, there is no inclusion for the complexity of the role. Many primary schools now have a preschool or an early childhood centre that they have to manage," Yarrington told The Educator.
This issue has touched a raw nerve in South Australia, where Pam Kent, the South Australian Principals Association (ASPA) president, says there are "significant differences" in pay between primary and secondary principals.
"A primary principal with the same enrolment and same index of disadvantage gets paid less than their secondary colleagues with the same size and type of school," Kent told The Educator.
"This is because SA secondary schools get so much more funding than SA primary schools – the principal classifications are based on the school funding, hence this anomaly."
Kent added that this issue was compounding the challenges for primary principals.
"Not only do they get one-third of the leadership staffing allocation [hence less capacity to delegate their responsibilities] they also get less pay," she said.