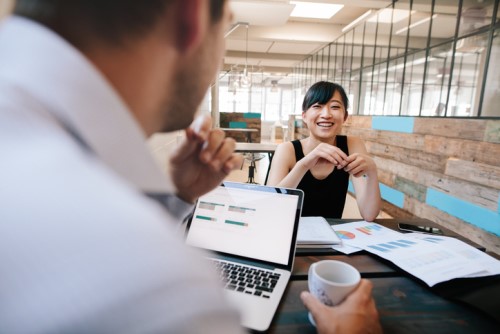 Even though providing feedback to students comes naturally to most teachers, providing feedback to colleagues is a whole other ballgame.
So, what should we avoid when providing feedback to our peers? How can we ensure our feedback will help our colleagues grow and develop their practice? How can we give feedback that is both constructive and supportive?
Educator Impact
(EI), an organisation which helps schools develop more cohesive classrooms, increase collaboration and improve how staff and students communicate.
On the company's blog, Lauren O'Brien explored some tips for schools to avoid common pitfalls around peer observations.
Make a commitment to the teachers professional development
Making a commitment to giving meaningful feedback to your peer is making a commitment to their professional development. A peer observation provides a vehicle for both observer and peer to enhance their classroom skills in a safe, simple and supportive experience.
Focus on the practice rather than the person
The ideal observer will avoid commenting on habits a person cannot change, such as blinking in an exaggerated fashion, or stuttering. Observers should focus their energy on the details of the lesson their colleague has the most potential to grow and develop.
Be specific rather than general
According to an article published by The Center for Creative Leadership (2000), hearing words such as "always" or "never" in feedback generally makes people turn defensive, as they can often remember plenty of times when they did not do what you claim they did. For the best response, remove generalities from your vocabulary when providing feedback.
Summerise and prioritise your feedback
Providing a tsunami of feedback may overwhelm your colleague and risk the most important aspects of the feedback to become lost and not prioritised. Good feedback is concise and relevant.
Highlight a person's strengths
Psychologist Alex Linley (2008) suggests only one-third of people have a meaningful awareness of their strengths. Positive reinforcement will highlight your colleague's strengths that they may not be aware of, providing a significant confidence boost to them.
Set post-feedback goals
Once you have observed your colleague and provided feedback, the next step is to collaborate on a goal that is focused on improving the skills necessary to impact student outcomes. Then, select a date 3-6 months away for re-observation. It is important the person being observed regularly reflects on the goals set post-feedback, so they can monitor progress and make refinements and tweaks where needed.
Use a reputable program
Without the help of an evidence-based program like EI for Teachers, you probably won't be able to visually compare your self-assessment, student and observer feedback in easy-to-read charts and tables that are mapped to Australian Professional Standards for Teachers. Teachers using EI are provided professionally generated surveys that present data as colour-coded constructive, neutral and positive survey responses that clearly depict areas that have the potential for improvement. You won't get that kind of detail from a free survey generator!
Feedback is the driving force behind professional development in so many industries and now with the help of
Educator Impact
it is fast becoming normal practice in the education sector also.
Related stories:
How principals can create a culture of feedback
The power of an effective feedback model