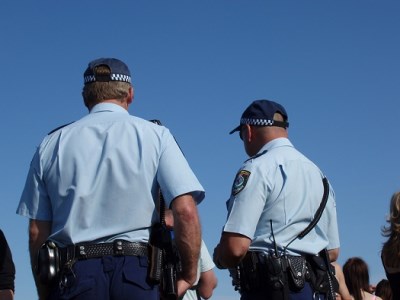 Victorian police have handed down their response to two Year 11 students who set up an Instagram account which publicly shamed young girls.
The two Brighton Grammar School students, who set up the
misogynist Instagram account
, were let off with a warning after the investigation was formally closed last week.
The parents of the Brighton Grammar School students removed them from the school after they created an Instagram account which featured young girls alongside explicit details of their sexual encounters.
Victoria Police spokeswoman Leonie Johnson told
The Herald Sun
that the investigation into the Year 11 boys has been completed.
"Police have cautioned two 17-year-old boys from the Bayside area in relation to inappropriate content on an Instagram account originating in the Bayside area," she said, adding the cautions would be on their records.
The school's headmaster, Ross Featherston, said that other students had also been involved and have since been disciplined.
"Disrespectful behaviour on any social media site is simply unacceptable and will not be tolerated," the statement read.
"Brighton Grammar regrets the distress caused to the girls and their families. The girls' wellbeing is a top priority and Brighton Grammar has been working with these families over the weekend and will continue offering ongoing support."
The account came to the attention of police after a mother saw her young daughter on the site and complained. She told
Fairfax Media
that she received a threatening phone call from an 'old boys' club parent after the page was taken down.
The caller, who phoned from a private number on Sunday night, dismissed the Instagram account as "a group of boys having fun".