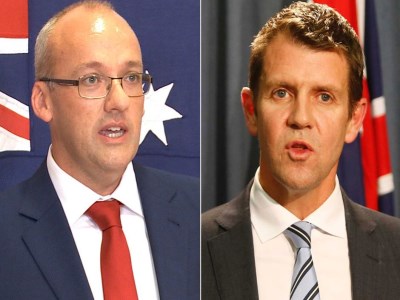 NSW Premier, Mike Baird, has drawn the ire of Gonski advocates after confirming he has submitted a $7bn proposal to combine federal health and education investment to Prime Minister,
Malcolm Turnbull
.
Speaking at Casula High School in Sydney on Thursday, Baird said he was not going to ask the Federal Government to over-commit to school funding at a time of budgetary constraints.
"We are not asking them to spend money they don't have. You have to be reasonable in what you are proposing," he said.
"There are difficult decisions to be made in terms of the ongoing sustainability of the federal budget."
However, Federal Labor has accused the NSW premier of "selling out" students.
"Mike Baird has sold out NSW students to give a helping hand to his Liberal mate, Malcolm Turnbull – this is a disgraceful backflip," opposition education spokeswoman, Kate Ellis, said in a statement.
NSW Education Minister,
Adrian Piccoli
​, has called on the Federal Government to fund the final two years of Gonski in full since 2014 after former Prime Minister, Tony Abbott, abandoned plans to see out the full six years of needs-based funding.
In a statement yesterday, the
Australian Education Union
's (AEU) federal president, Correna Haythorpe​, slammed Baird's comments.
"Any plan to spread the last two years of increased Gonski funding over four years will see students waiting longer for urgently needed resources," she said.
"The Gonski Review identified in 2012 that disadvantaged schools were underfunded and that these resources were urgently needed. Schools should not have to wait another five years for the funding their students need now."
NSW principals and teachers have also urged Baird to reconsider his position.
"The opportunity to transform the quality and provision of school education in NSW for generations to come now exists," they wrote in an open letter.
"We would hope that is not compromised in a pre-election arrangement aimed more at improving the electoral fortunes of the Turnbull government than improving the educational futures of NSW children."