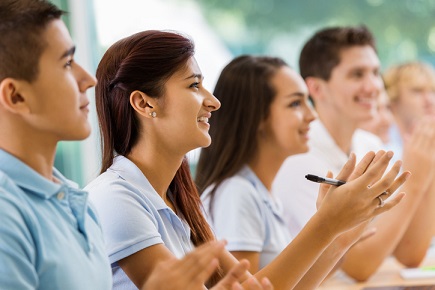 The 'brightest sparks' of the 2017 HSC are being recognised today at the First in Course ceremony, hosted by the NSW Education Standards Authority (NESA).
The ceremony will include 120 students who topped 114 HSC courses. The students – from 85 schools across NSW and beyond from Jakarta to Merimbula, and Bourke to Maitland – will be personally congratulated by NSW Premier, Gladys Berejiklian.
Eight students topped more than one course, including one who topped three languages. Many have spent their 13 year school career in NSW, and others arrived more recently as refugees.
"These 120 students are the shining stars of this year's HSC," Premier Berejiklian said.
"The HSC is challenging for every student, so to come first in a course is an outstanding achievement. These students have risen to their potential through ability, hard work and enthusiasm for their studies."
NESA CEO, David de Carvalho, said the students demonstrate "the incredible level of attainment that only the very best students are capable of reaching".
"They have come through the HSC with flying colours, and done themselves, their teachers, schools and families proud," de Carvalho said.
Results for all 77,000 2017 HSC students will be released by SMS, email and online from 6am tomorrow.
Related Stories:
University challenges ATAR with new program
Top HSC/VCE performers revealed
HSC 2015: top 20 schools revealed