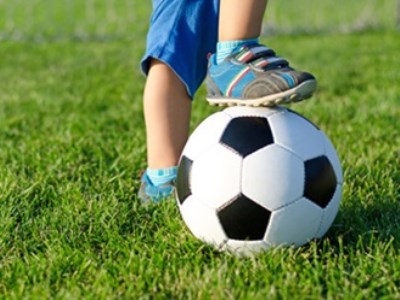 A Victorian school's ban on students using footballs and soccer balls has angered parents, who are calling for the "extreme decision" to be reversed.
Dorset Primary School, located in the Melbourne suburb of Croydon, announced the ban last week, saying it was justified by "a surge in sport-related injuries" in the playground.
In a letter sent to parents, the school's principal, Palma Coppa, said the injuries were due to "impacts with playing balls that are over-inflated and oversized".
"We have also noted a large increase in the number of balls being brought from home," Palma said in the letter.
However, one parent, Jodie Del Monaco, called the school's decision "extreme".
"Students are not able to use footballs and soccer balls that they bring from home," Del Monaco told The Herald Sun, saying her nine-year-old son who attends the school was distraught by new rules.
"He's really disheartened because he can't play his favourite sports like downball anymore."
She added that as children rely on ball sports, the school's decision would create problems.
But Coppa reasoned that the decision was only meant to improve safety during sports activities, pointing out that the majority of injuries related to balls striking children in the head and hands, and had resulted in some fractures and mild concussions.
"In an effort to ensure safety of all of our children who play in the playground, we are providing children with the correctly sized playing balls from the school's PE supplies and instructing them not to bring balls from home," she said.
"We know that some students will be disappointed with this decision, however we must act to ensure the safety of our students and their games will continue in a safer manner."
Coppa added that the ban was for a trial period only and that students "would always be allowed to play ball games at the school".
"I'll be speaking to our school community to see how this approach is working in Term 3," she said.
A parent speaking on the condition of anonymity said she agreed with the principal's decision.
"The new policy has been working and it's been great as not as many students are getting injured," she said.