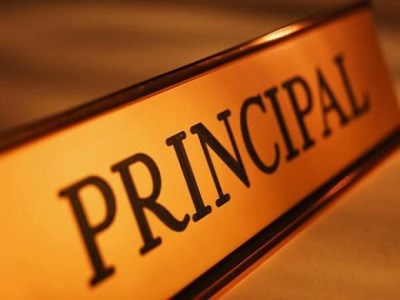 An outspoken Catholic school principal has called for an urgent review of Catholic primary and secondary schools, saying their governance models are "antiquated".
In a
submission
to the Royal Commission into Institutional Responses to Child Sexual Abuse, Paul Tobias, principal of St Joseph's College Geelong, said that people who expressed different views to the church could "expect to be penalised, isolated or have their careers impacted".
"The Catholic Church persists with antiquated governance models which are no longer appropriate, rather than distribute power appropriately," he said.
"In the case of primary schools, the local Catholic Priest is often the Canonical Administrator. This is a role unsuited to many Parish Priests, due to their other work commitments, lack of interest or expertise in education, lack of understanding in relation to modern work place practices, etc."
Tobias added that this can also mean that principals are "pressured into positions and situations which they know to be inappropriate".
"However, since they are often relying on this Canonical Administrator for their current and potentially future employment, they are hopelessly compromised," he said.
"Principals like myself, who express a view in relation to the pastoral needs of young people in their care, risk suffering the cultural consequences implicit in the statement 'you are either one of us or you are not'."
Relationship between principals and church must change
Tobias said there were many aspects of the relationships between Catholic school principals and the Catholic Church hierarchy which need to develop and change.
"The current power imbalance is unsustainable and inappropriate. The evidence before the commission would indicate that Catholic primary and secondary schools have been prolific providers of the victims of clerical sexual abuse," he said.
"It is interesting to note that, as a group, Catholic primary and secondary principals, who are responsible for the pastoral care of all children in their schools, have been largely silent throughout this entire crisis.
"This silence does not indicate a lack of conviction but to me indicates a culture whereby those who are outspoken can expect the consequences."
However, Catholic Archdiocese of Melbourne spokesman, Shane Healy, rejected Tobias' concerns, telling The Age that the existing governance structures have served Catholic schools well.
'Serious reflection on past practices'
Catholic Education Melbourne executive director, Stephen Elder, told
The Age
that the Royal Commission provided an opportunity for serious reflection on past practices.
"Learning from the mistakes of the past helps shape the future and our schools are united and absolutely committed to ensuring the terrible abuses of trust being examined by the Royal Commission into Institutional Responses to Child Sexual Abuse never happened again," he said.
He added that Catholic Education Melbourne had created wellbeing, child protection and professional conduct units, and schools were working to promote "safe, inclusive and respectful school communities".