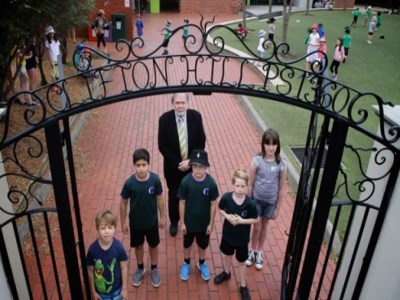 Clifton Hill Primary, a co-educational primary school located in Melbourne, has launched a pilot program it believes is making significant improvements to student outcomes.
The school is trialling an optional extra hour of classes for older students in an attempt to offset the issues associated with a cluttered modern-day curriculum.
Geoffrey Warren, the school's co-principal, told
The Educator
that the increased expectations by governments, education departments and the public for schools to do more and include more options for students had motivated the idea for the pilot program.
"We understand the need, support this view and are trying to think creatively about how we can achieve what we all want – quality schooling and high achievement without compromising any specific area of the 'cluttered' curriculum," he said.
"Further, we have to make sure we provide students with opportunities and options across both academic and creative areas. We are not interested in hot-housing students."
Warren said the school aims to engage students through a challenging curriculum without compromising the core areas – something he said most schools do.
"We feel we could, and should, do more in some areas such as languages, coding, philosophy, additional science and art," he said, adding that broader curriculum subjects such as pottery, ceramics and jewellery-making require more time that cannot be found in the traditional school day.
Improvements being seen
Warren said he was confident that teaching and learning would be improved under the new changes.
"Over the past six years we have provided an additional 2-5 optional classes per week in Mandarin for approximately 100 students, and this has been resoundingly successful," he said.
"It's a worthwhile pilot program to run. School would still start at 9am but for those students capable of attending longer hours, they could further develop their skills in creative arts and languages.
"We have, for the past two years, offered elective coding classes during lunchtime. However, this creates a tension between achieving the right balance in a student's day; fresh air, exercise and social interactions can be compromised."
Most principals already work long hours
In terms of how this new education landscape at the school might impact on his day as its principal, Warren said this would be minimal as most principals already work a long school day.
"Working from 7.30am to 6.30pm is commonplace for many principals," Warren said.
"In my own school there would be no issue in extending a student's school day from 9am until 4.30pm, or to 5pm."
Warren said that despite the idea of longer school hours aligning with the 24/7 nature of modern learning, no other schools that he knew of had undertaken such changes to their operating hours.