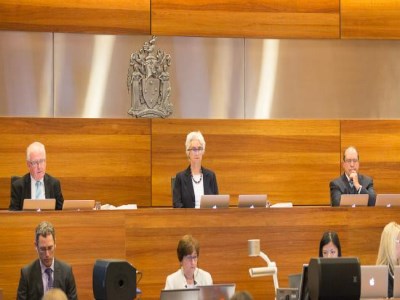 On day five of the royal commission's probe into the church's handling of historic child abuse cases, a Melbourne principal said the Catholic Education Office informed her of allegations against a priest before he was appointed at the school's parish.
Former St James Primary School principal, Patricia Taylor, was warned that her students were not safe to be alone with the school's new priest and that she should also avoid being alone with him.
Taylor told the commission that when she raised concerns about the incoming priest, Wilfred "Billy" Baker, to her regional bishop, he told her "once a paedophile always a paedophile".
However, Taylor said she never heard from the bishop, Peter Connors, again and that Baker was appointed to the Richmond North parish adjoining her school a short time later.
She added that she had received a phone call from someone she knew who revealed they had been abused by Baker. She also had a conversation with another Melbourne principal who warned her about allegations against the priest and told her to be "very, very wary and very careful".
Taylor took her concerns to Bishop Connors in the hope he would rescind the decision to send Baker to the Richmond North parish.
"He told me that he was very concerned about what I had told him, then he said something that was, I felt, quite strange. He said to me 'research shows that once a paedophile always a paedophile'. I remember that statement, it didn't help me at all."
In the years she worked with Baker, Taylor said she took measures to prevent students from making contact with him, including preventing them from running errands for him at the presbytery and ensuring that confession was conducted face-to-face on the altar.
The commission was also told on Monday that Baker abused a boy at the priests' parents' home and in a motel.
The Catholic Melbourne archdiocese had received 21 child sex abuse claims about Baker between 1960 and 1985.
The hearing in Melbourne continues.