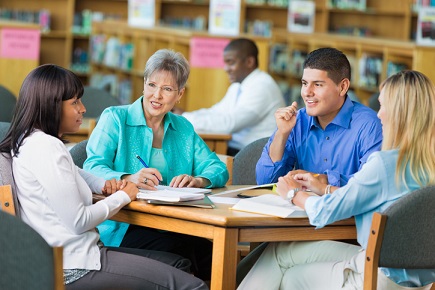 The Association of Heads of Independent Schools of Australia (AHISA) has released its submission to the Gonski 2.0 review, saying that a strengths-based approach to education policy development is essential to support the transformation of Australian schooling.
AHISA National Chair, Dr Mark Merry, said the Association had been concerned by the "deficit-thinking" about Australia's schools and teachers that has been driving education policy debate.
"Australian schools are already evolving in response to the profound effects of globalisation and rapid social and technological change, and education policy should both encourage and support the transformation already under way," Dr Merry said.
To build and develop these strengths, AHISA is recommending the introduction of a national program for the training of teacher-mentors, and a national program for the mentoring of early career principals.
Dr Merry said teacher-mentors in schools could help accelerate the learning of pre-service teachers on practicum placements and the skills acquisition of newly graduated teachers, as well as support the professional development of experienced staff.
"For principals, the first years in the job can be very challenging," said Dr Merry.
"To provide support for early career principals, AHISA recommends that the Australian Government task AISTL with developing a program to train mentors for early career principals and initiate a trial of a national principal mentoring program through principals' associations."
Dr Merry said that principal professional associations had a proven track record of promoting and accelerating the acquisition of leadership and management skills among their members.
"Many principals' associations, including AHISA, already have mentoring programs for new principals," Dr Merry said.
The Catholic Education Diocese of Parramatta (CEDP) has been boosting its support through innovative programs to improve the level of support that the sector's principals are receiving.
One Catholic principal who has benefitted from early-career mentoring is
Robert Nastasi
, who heads
Emmaus Catholic College
, located in Kemps Creek, NSW.
Nastasi said that having a mentor principal "who is always just a phone call away" makes a meaningful difference amid the pressures inherent in the role.
"Principal Masterclasses and conferences are a great source of nourishment in that these allow for networking, collaboration and learning with fellow principals," Nastasi told
The Educator
.
"Part of these includes developing a suite of skills via workshops; scenarios and professional reading to further enhance our capacity as leaders in schools."
Nastasi pointed out that there is also a great level of human resource support from the office via purpose specific teams trained to support principals in areas of conflict resolution, student/staff well-being and improving the learning outcomes of students.
"The provision of employer assistance programs and professional counselling services is real, evident and greatly appreciated when addressing any personal or work related issues."
Related stories:
Principal takes mentoring to the next level
Innovative support rolled out for principals