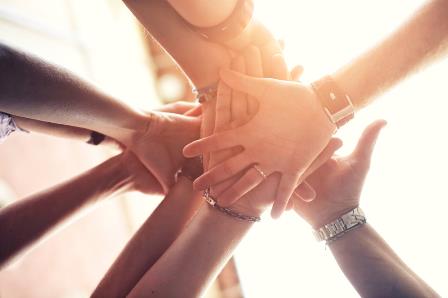 On Sunday, Dan Tehan, the Federal Member for Wannon, was appointed Federal Education Minister following a Liberal leadership spill that saw Federal Treasurer, Scott Morrison, become Prime Minister.
The reshuffle saw outgoing Minister Simon Birmingham take up the portfolio of Minister for Trade, Tourism and Investment.
South Australian Secondary Principals Association (SASPA) president, Peter Mader, said the Minister should put his trust in the profession as school leaders undertake the "difficult but rewarding work of preparing children for a complex and uncertain future".
"In the first instance, this will mean providing us with the enabling conditions to do this work," Mader told The Educator.
"Beyond the need to deliver on funding fairness, SASPA asks Minister Tehan to seek and listen to the voice of the profession on key policy matters."
Mader said this includes what is meant by "one year's growth for one year's instruction" and the importance of secondary schools being able to continue a futures-focussed approach to curriculum and pedagogy "without the NAPLAN shadow looming large" over the teaching profession.
NSW Secondary Principals' Council (NSWSPC) president, Chris Presland, said one of the top priorities for the incoming Minister is to implement needs-based funding and provide funding certainty to schools.
"We can commission report after report to investigate how to best equip students and teachers to achieve educational success, however what it comes down to is money and money being spent in the right places," Presland said.
"One of the great falsehoods I've heard propagated by our politicians is that money doesn't make a difference. If we are serious about maximising the learning growth of every student then we need to address funding inequity."
The Australian Secondary Principals Association (ASPA) said its monograph, authored by Professor Alan Reid, is "central to the future of secondary education in Australia", adding that ASPA will welcome a substantive conversation with the new Minister.
"ASPA remains committed to working in a spirit of sincere and respectful collaboration with the Australian Government and Minister Tehan in the advancement of Australia's public secondary schools and colleges," ASPA president, Andrew Pierpoint, said.
Meanwhile, Australian Government Primary Principals Association (AGPPA) president, Ian Anderson, urged all education groups to be consulted in discussions around school funding, cautioning against "quick deals to appease disenfranchised groups".
"The inequity of school funding, when parent contributions are considered, is disadvantaging a large proportion of young children, the vast majority of whom attend public schools," Anderson said.
"All government primary schools should be resourced at 100% of the School Resource Standard and we call on Minister Tehan to work towards achieving this for our students."