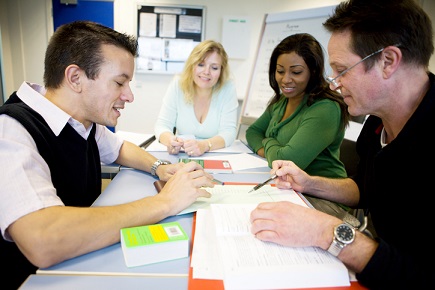 Principals from around Australia have responded to reports alleging that NAPLAN online data may be invalid.
Summary results for this year's NAPLAN assessment were due to be released on Wednesday but have been delayed with concerns the online test results cannot be compared to the results from the paper tests.
In a confidential document seen by ABC News, it was revealed that ACARA has been canvassing options for how and when to report this year's results since June and the implications of each one, including the "reputational risk" to the national testing body, NAPLAN and My School data.
According to the ABC, no agreement was reached and several state department heads questioned whether data was statistically comparable between the new online tests and the pen-and-paper version after seeing their students' test scores.
NSW Secondary Principals Council (NSWSPC) president, Chris Presland, said principals have long held "serious concerns" about the capacity to compare tests from two entirely different data sets.
"ACARA needs to be very clear about what it is that is happening and which data sets they are talking about," Presland told The Educator.
"We've made it clear that we feel the 2018 comparable data will be meaningless to schools simply due to the fact that so many variables are involved."
Andrew Pierpoint, president of the Australian Secondary Principals' Association (ASPA), said there is a strong feeling among school leaders that the existing NAPLAN process "disrupts and detracts from student learning",
"NAPLAN data is currently used as an inaccurate measure to compare schools and has lost its original focus as a diagnostic learning tool," Pierpoint said.
Australian Education Union (AEU) federal president, Correna Haythorpe, said Federal Education Minister, Simon Birmingham, had been repeatedly warned that the online and paper test results could not be compared.
"Minister Birmingham has said numerous times that the rollout of NAPLAN online has been a 'roaring success'. If this is his idea of success I'd hate to see failure," Haythorpe said.
"According to reports, the NAPLAN online report is being held back due to concerns over the reputational risk to ACARA. What about the Minister's concerns about the 200,000 students who are victims of this fiasco? This is a disaster."