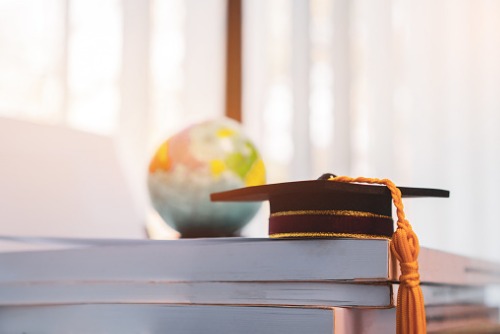 The three outstanding public school principals will soon travel to the Harvard Graduate School of Education to undertake a professional education program aimed at strengthening the skills of educational leaders.
The 2019 Principals Scholarships, valued at approximately $16,000, were announced by the Public Education Foundation, Teachers Mutual Bank and the Harvard Club of Australia today.
This year's Principals Scholars are Harrisdale Primary School (WA) principal Karen Duncan, who received the Teachers Mutual Bank Principals Scholarship: Lithgow High School (NSW) principal Ann Caro, who received the Harvard Club of Australia Principals Scholarship and Gorokan Primary School (NSW) principal Jesmond Zammit, who received the Public Education Foundation Principals Scholarship.
The Scholarship includes program tuition for one of two prestigious Harvard Graduate School of Education programs: Improving Schools: The Art of Leadership or Leadership: An Evolving Vision.
"Being a school leader is a challenging, testing and demanding role, but there is no more important work in our society as the decisions of our principals affect thousands of young people's lives," NSW Department of Education Secretary, Mark Scott, said.
"This award not only recognises the work Ann and Jesmond have already done, but opens the door for them to build on, and share more widely, their leadership insights."
Department of Education director-general, Lisa Rodgers, said Karen Duncan was an "impressive leader" who invested in all of her teachers to ensure every child was progressing in their learning and achieving their best.
"Karen's leadership, focus on education research and her commitment to keeping students at the heart of everything she does has seen Harrisdale Primary School skyrocket in popularity in the past four years since it opened – she has had a real impact on the learning and opportunities for local kids."
Brad Hedgman, Teachers Mutual Bank Limited's deputy chief executive officer, said the Principals Scholars program will "help the recipients take their leadership to the next level, for the benefit of their schools and communities".
"The Harvard Club of Australia believes investing in the leadership capacity of outstanding public school principals - like Ann, Jesmond and Karen - is one the best things we can do to celebrate public education and improve the learning outcomes for all Australian kids," Ricky Campbell-Allen from the Harvard Club of Australia said.
"These public school principals are exceptional leaders who not only support and inspire students and staff in their schools, but champion educational excellence in the broader community. They demonstrate a strong capacity for leadership into the future," David Hetherington, executive director of the Public Education Foundation, said.
Duncan, Caro and Zammit will receive their awards at the Public Education Foundation's Award Night on May 15 at Sydney Town Hall.