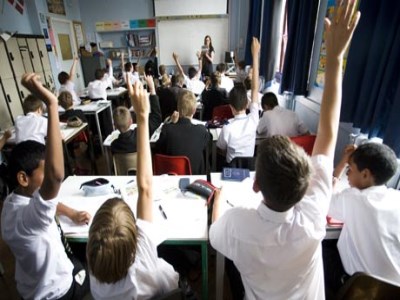 Specialist coaching of disadvantaged students in NAPLAN subjects if paying off, say Tasmania's principals.
The preliminary results, released yesterday by the Australian Curriculum, Assessment and Reporting Authority (ACARA), showed that the overall literacy and numeracy skills of students have stalled, with no significant improvement since 2015.
However, the data showed that Tasmania's students have improved across almost all major areas – a feat that the state's principals say can be attributed to specialist coaching in classrooms.
Tasmanian Principals Association
(TPA) president, Malcolm Elliot, told
The Educator
that there are currently 25 highly qualified specialist coaches teaching disadvantaged students in the state's high schools.
He said the coaches are strongly focused on improving literacy and numeracy outcomes in particular.
"NAPLAN results are just one dimension of the coaches' work. They are providing high-level expertise for students who might otherwise be struggling," he said.
"This input can allow students to access the curriculum in more meaningful ways than they otherwise would. Without these highly skilled practitioners, struggling students would be left behind."
In a statement yesterday, Tasmania's Education Minister, Jeremy Rockliff, said the state's NAPLAN results were closer to the Australian mean scores on 15 of the 20 assessments, when compared to the 2015 results.
"Overall, Tasmania's strongest performance is in reading and writing at all year levels," Rockliff said.
"We also exceed the Australian results for at or above national minimum standard in both Year 3 and Year 9 numeracy."
Parents will receive individual student reports and schools will receive their results from August 8.
A breakdown of data for individual schools will not be on the My School website until March 2017.